Haven't had any Lamb for some time, saw this little 3 pounder in the case so here goes.
A few garlic cloves inserted inside and then sprinkled with some lemon-pepper and garlic salt.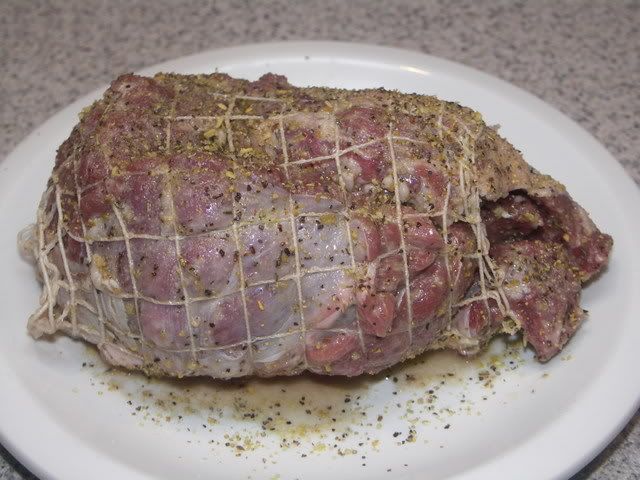 After about an hour in the smoke.
Sliced and on a plate with a smoked onion.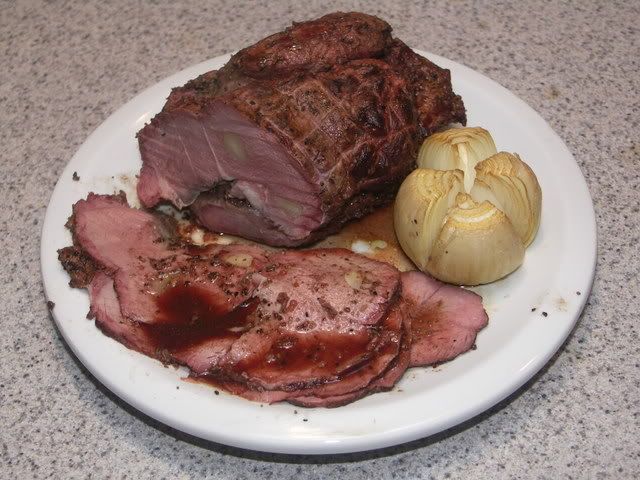 Plate with some sugar snap peas. Tasty. Enjoy.