I've been a lurker for some time. I even signed up sometime ago but never really introduced myself. Anyway, I've been smokin' for a few years now and do a number of things such as butts, chucks, ribs, bacon, chicken, sausage and jerky. I started smoking with a Digital Bradley which I've modified substantially. I've also built a larger electric smoker which started life as a proofer. I have both units built into my heated garage.
Anyway, I just thought I would stop by and say hello to everyone.
Mike
ps
Here are a few Q-views of some of the things I've made.
Just click to enlarge them.
Bacon Wrapped Chicken Breasts Stuffed with Ham & Cheese.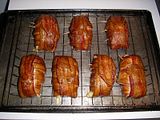 Beef Jerky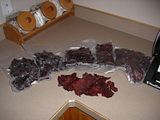 Ribs
Pulled Beef (Chuck)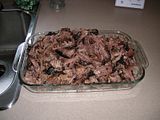 Canadian Bacon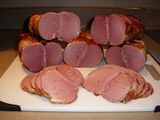 Keilbasa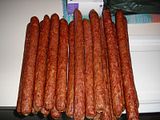 Beef Sticks