Normally I use a pound of sausage per fatty, but in these trying economic times, I thought to try using 1/2 pound per. Here goes.
Some Provolone, cherry tomatoes cut in half and some sauce.
Baby spinach, mozzarella, sauteed garlic and onions and pepperoni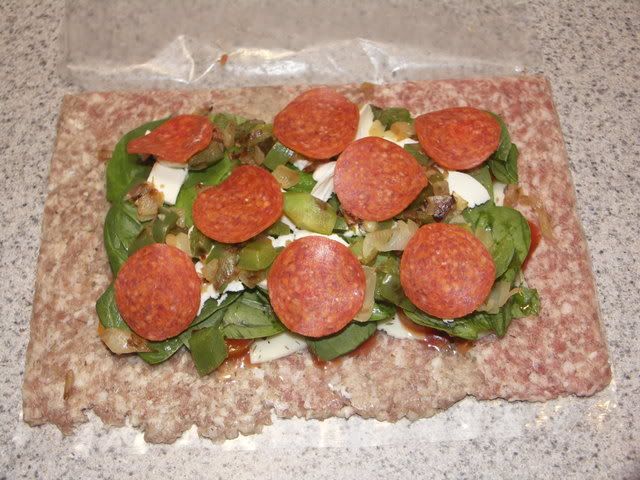 more Provolone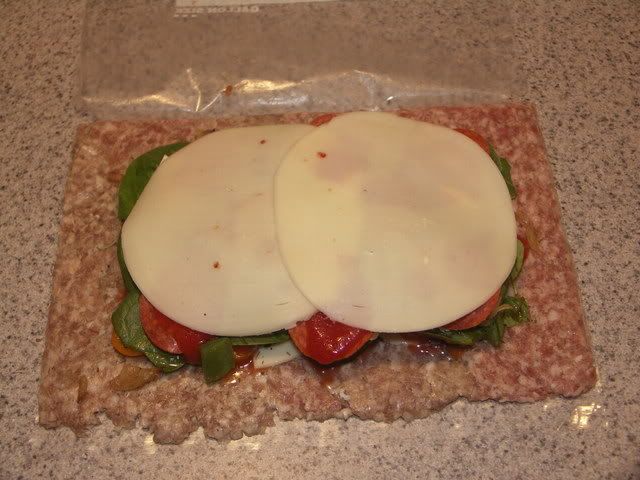 Wrapped in bacon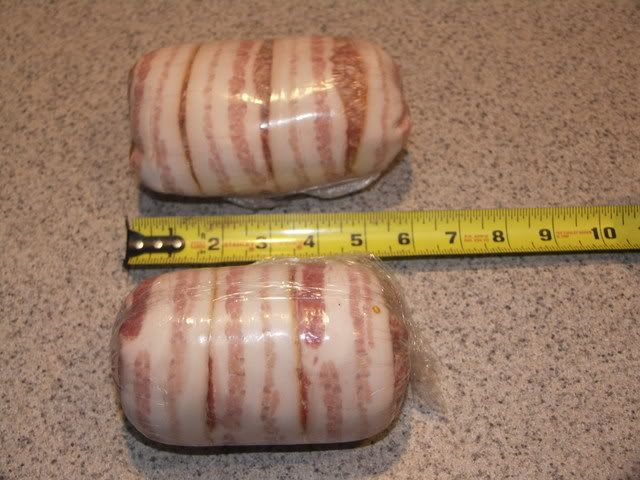 after smoking to 160*, wrapped in pizza dough
13 minutes in the OVEN, I know I know, and they are done.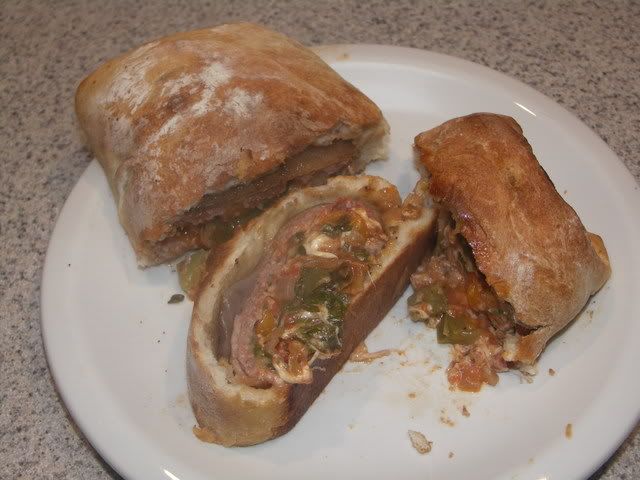 Cute and tasty!