I got started on my UDS project this week. I bought 2 barrels so this first one is a trial run. I'm pretty much just shooting from the hip using ideas from things I've seen here and elsewhere. Thanks a lot to those who have posted their builds for the great info.
Here we go:
Here are a couple of shots of the burn out. I may still need to do another one as I'm not convinced everything burned out as much as it should have.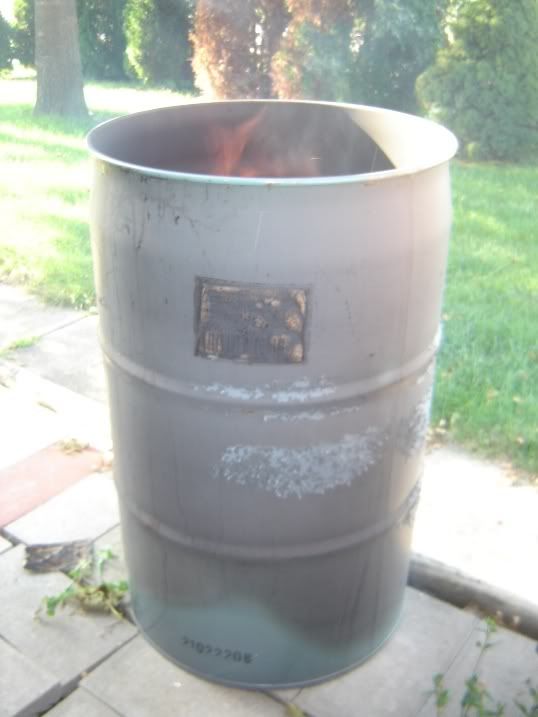 Burning stuff is fun...
Here is the fire bowl from the knockoff. I had just cut off about 2 in worth of the bowl as it wouldn't fit as it was.
I drilled additional holes to help with air flow using a 1in. hole saw.
Here is my idea for using the fire bowl as my charcoal basket. I may need to drill more holes to get better air flow, but as I said, this is trial an error for now.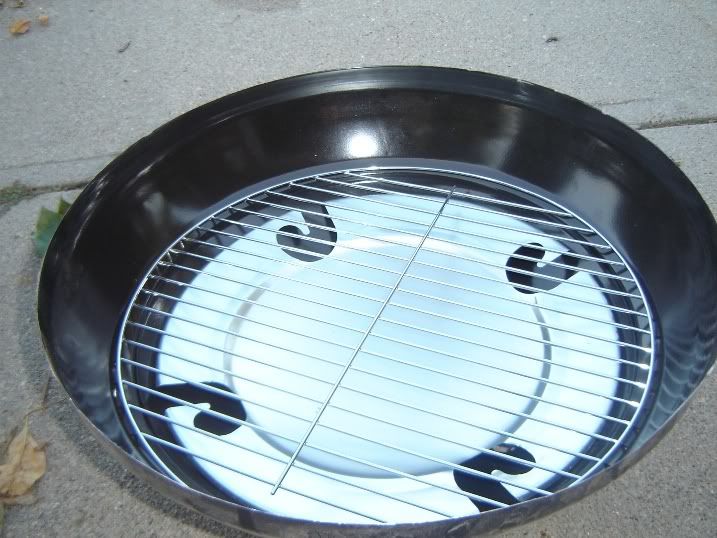 I drilled 4 intakes around the bottom of the barrel.
Here is the barrel with the pipe inserted into the intakes. I need to get the conduit lock collars so they don't move. I also plan on adding an extension pipe up the length of the barrel for my air 'spigot' so I don't have to bend over to adjust air flow (I'm lazy like that).
I plan on using the lid from the kettle. I will also add the wheels, a shelf I didn't use on my Char-Griller, the handles from the kettle, and a few other things as time rolls on. I did realize the bolts I bought weren't long enough to hold my grate so I'll have to make a trip back to the hardware store to do an exchange.
Thanks for looking!
J-