This is somewhat a continuation of this thread.
http://smokingmeatforums.com/forums/...threadid=23502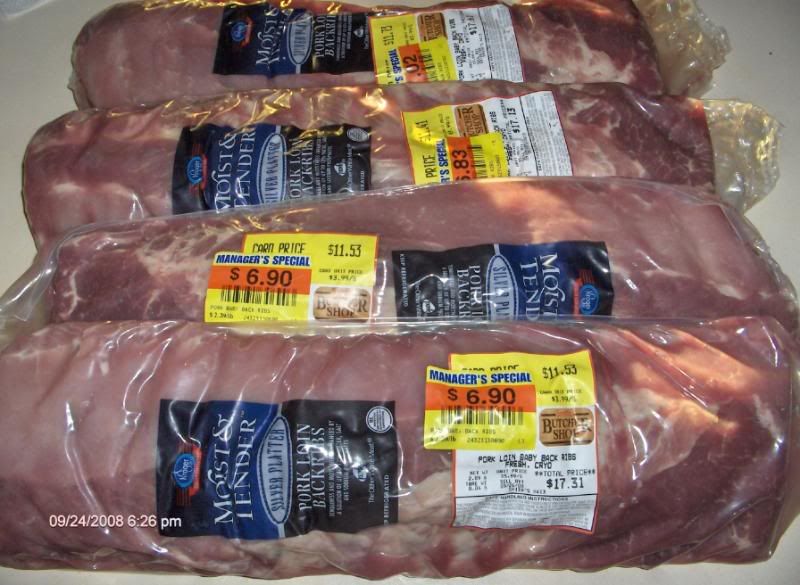 It all started here.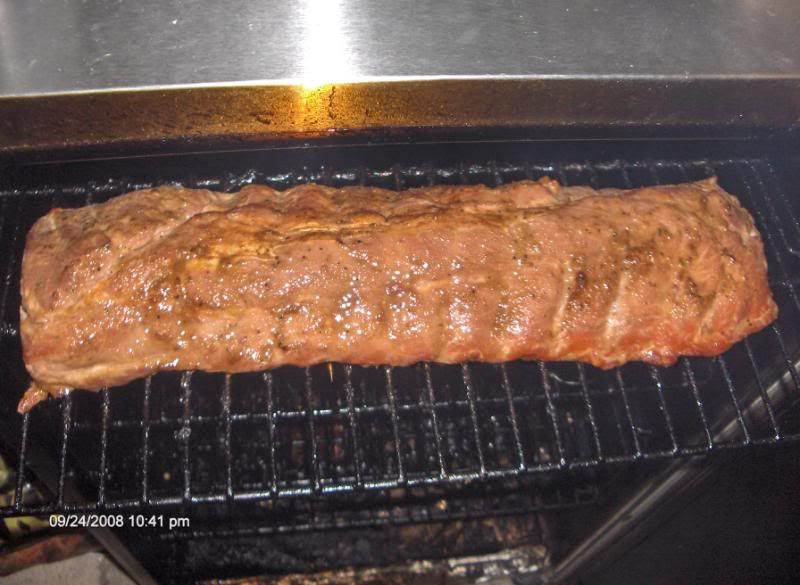 I rubbed with some Toshida Teriyaki sauce and granulated garlic and lemon pepper.
On the smoker after 3 hours at 230'.
After the 1 1/2 hour foiled with grape juice.
Put in fridge till tonight for finishing. About 1/3 Sweet and Sour and 2/3 Kc Masterpiece.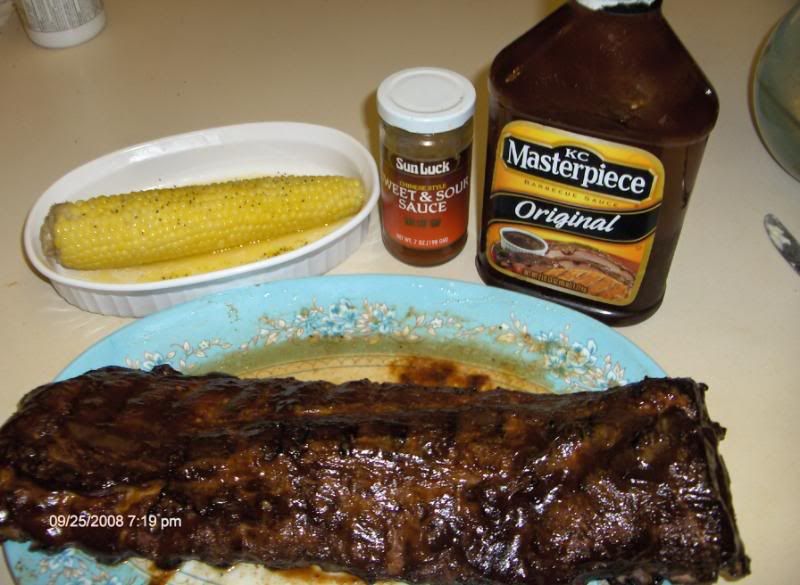 After searing in the sauce a bit on the Weber Gas.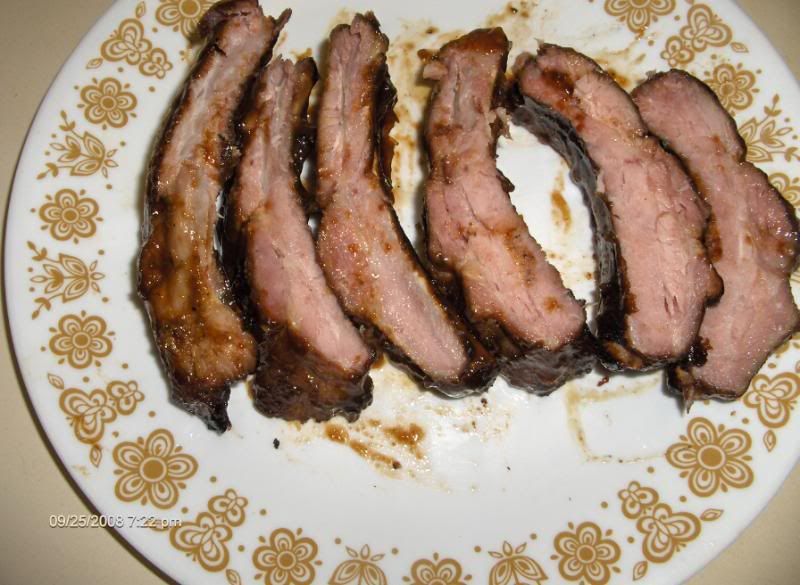 Messy plate but you get the idea.
I used apple wood and hickory and used the 3 1 1/2 0 method. They weren't not fall apart but came off the bones cleanly. Carol said she loved them but likes the fall off the bones better. Next time I will do a full 3 2 0 method.
Anyway thanks for watching.
Ron