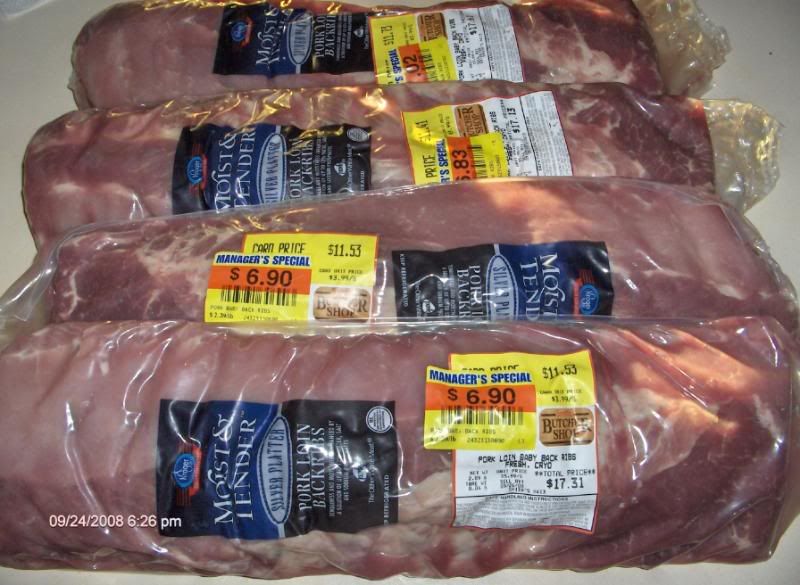 I decided to stop in at Krogers and look around with nothing in mind. Went to the chest cooler and found a mound of these. After thing awhile maybe 1 minute,
I had a greed attack and picked 4 of the meatest ones. Origianally $5.99, with card $3.99, and today $2.39.
I'll have one on the smoker soon with more pics.
Thanks for watching.
Ron