Well today is hop harvest day here too, and I rememberd that I wanted to try a hop bbq sauce.
** this is a concept sauce only, I did,nt measure, I just wanted to see if it works***
Cider vin, brwn sugar, a hoppy beer, paprika, onion & garlic powder, dried Japs, and fresh magnum hops.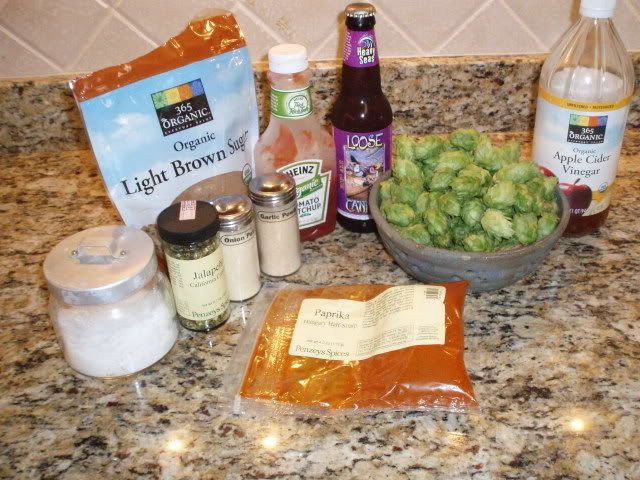 I will boil it like beer, half now for bitter and half at the end for aroma.
20 minute boil.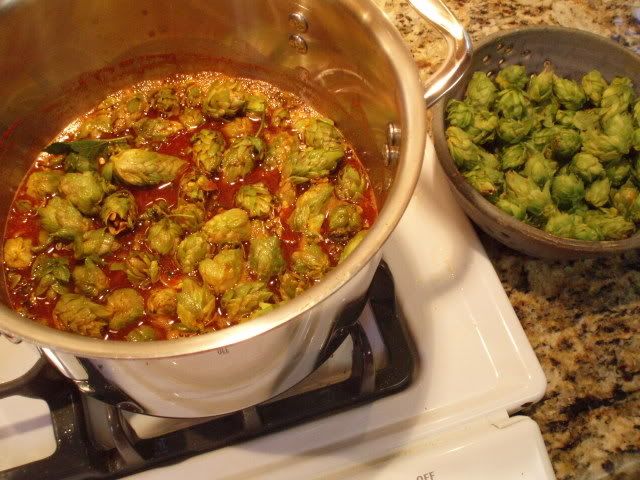 I will keep y'all informed!