So here they are fresh off the smoker for 2 hours, max temp 109 f. average temp 94 f.
not too bad for franken-smokers first try.
Now for a nice slow poach in 160 degree water until they reach 150 internal.
then we have a weinie roast
Wutang: brother I am going to try, I don't have the neon blue relish, I am going to chop some bread 'n' butter pickles and give them a drop of blue food coloring. everything else is covered, I even have Vienna Buns!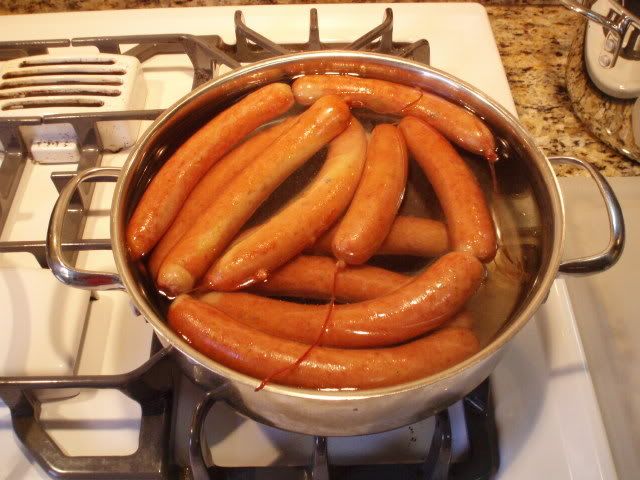 Thanks to all for their feed back and points!
I will let you all know how they taste.
Michael