Well I finally made my first emulsified sausage. I made the chicago style hotdog from The book "Charcuterie" by Michael Ruhlman & Brian Polcyn.
I even rendered my own beef fat, now that's total weinie commitment.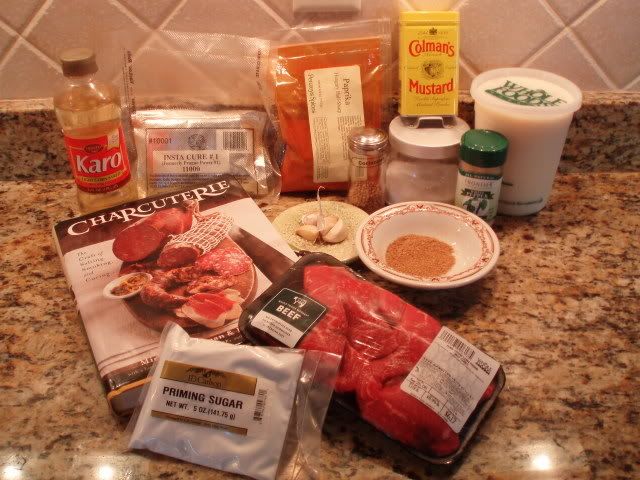 A word of advice for anyone making emulsified cured sausage for the first time, weigh your ingredients very carefully, and measure everthing befor you start. I even had my crushed ise weighed out in the freezer. The reasons are The porportion of pink salt to meat is important, and the ratio of fat, meat, and water has to be exact for the forcemeat to hold a proper emulsion.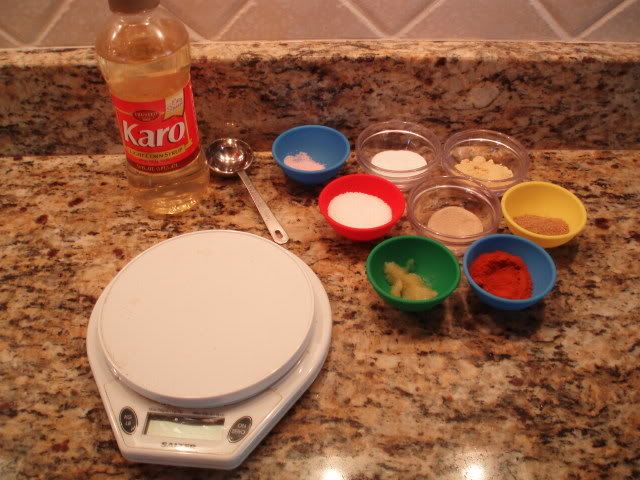 After grind number 1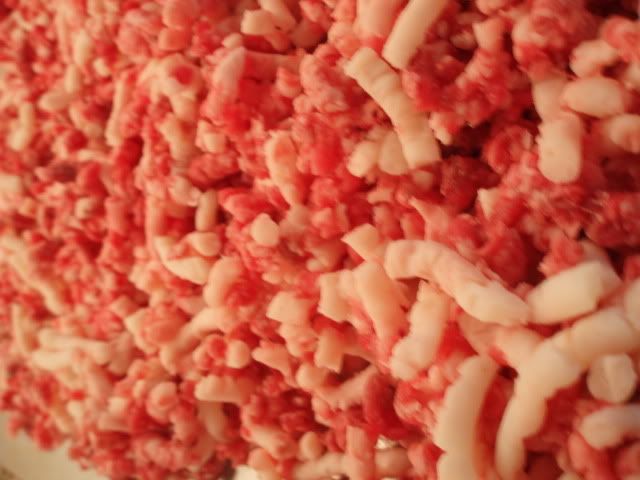 Now doesn't that look yummy, the hard part is keeping everything dead cold while you mix.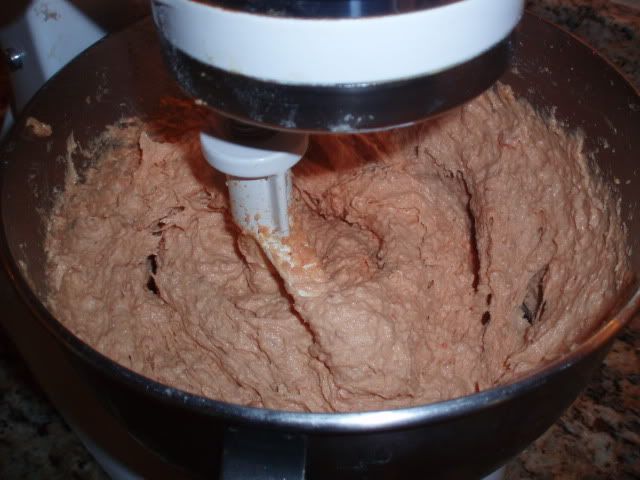 I finally got them stuffed up. I lost about 1/5 of my mixture in the process. The Kitchen aide mixer stuffer is NOT the tool for emulsified sausage. it was like trying to put poop back into a baby, it just wastn't going. I am going to smoke them today.
They have to be cold smoked under 90 f. for 2 hours. I am using apple to keep it mild. I don't quite know what I am going to do for a cold smoker yet, but I'm sure something will get riged up.
I will have more view today.