Hi all,
Here we go...she is a beautiful beast, but I am paying $1.89 lb..I thought that was a deal, till I read $1.55 per lb...
In any event..we seared her, searing is a big family even now in our house...yes I know E mental note must get welder gloves....where tho??
We are just starting out....so its gonna be a long day/night/tomorrow!
here she is naked....Steve note the "pink tools"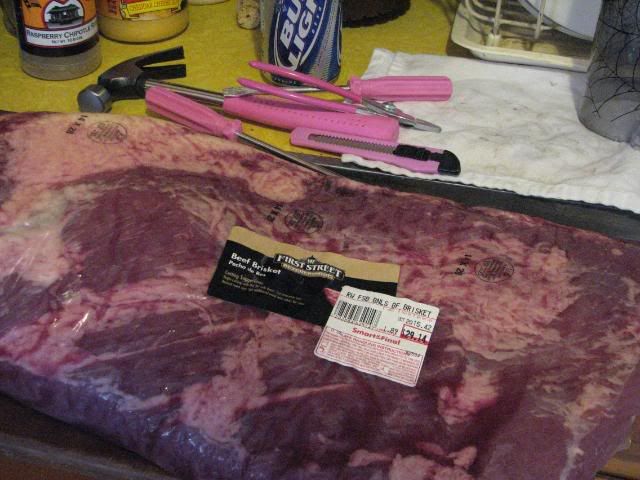 here she is on fire...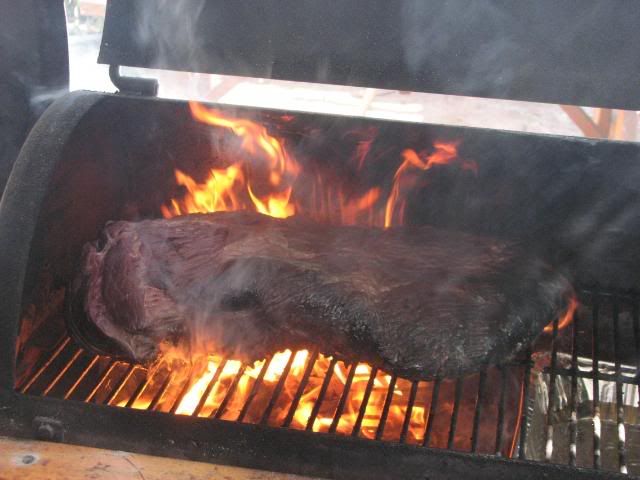 here she is all dressed up and ready to party....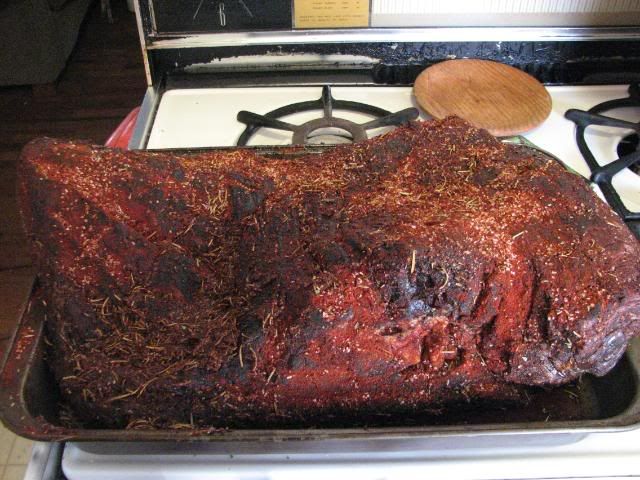 and now at the dance with two small butts...only ones I could find..whats up with that?? and they had trimmed the fat cap to nothing...
who are the fat police....??
About the butts...the one on the left is Jeffs rub the one on the right..the really red one is red raspberry jello, pepper, smittys...and salt...
more later thanks for checking the q-vue!!