I've been so busy with all kinds of things and haven't been around SMF as much as I would like or should be. Anyway, things are setteling down a bit and I figured it was time to get back to work,
.
So, I figured I'd smoke up a flat and get back on the horse. This is what I started this morning. A flat marinaded in Italian Dressing for 12 hours. I vacuum packed it for the marinade and time factor. Then, put on a good lather of Jeff's Rub. Using apple wood for the smoke as usual.
I also love onions, jalapenos and some mushrooms soaked in apple juice. I put that pan below the brisket and it catches the brisket juice to boot. It's one of our favorites. Anyway, here's the prep:
I also cored some Jalapenos and threw them on for some smoke as well. I'll use them for ABT's later with cream cheese, crab meat and sharp cheddar.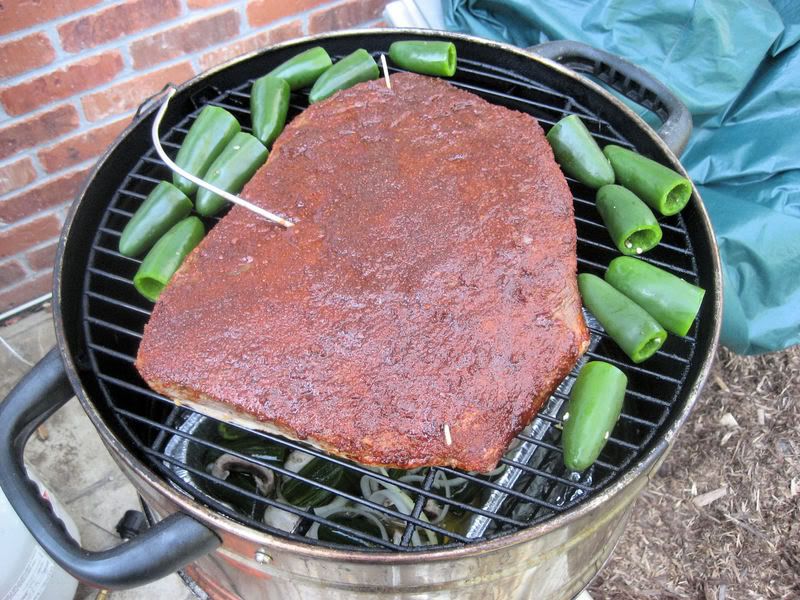 So, this and some Football will make for a great day around here.