A friend of mine loves Lamb and Garlic. I told him I just smoked one and his ears popped up. I said if you want, I can smoke one for you. He said he would be indebted to me for life. I also made him a butt last night. So, here we go.
Stuffed 8 cloves of garlic in the cavity.
Rubbed with Terriyaki, lemon pepper and more garlic powder. I didn't have any Rosemary.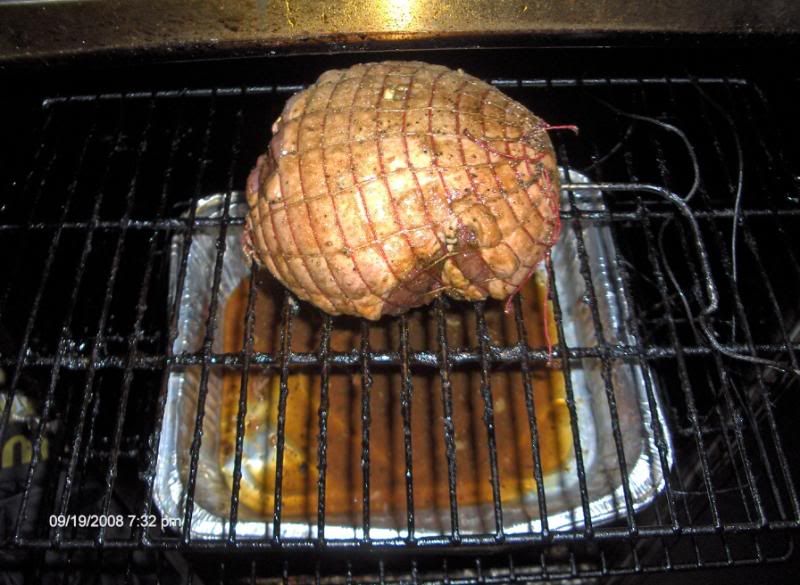 I was going to sear until I thought about the rubber netting, that would have been a mistake. So, just straight in the smoker with apple to start and switch to hickory. The meat is at 35, now and I will pull it at 135'.
Thanks for watching the new and improved QVIEW.
Ron