I had two small venison roasts in my freezer (from the hind quarter), wanted to use them up before deer season.
I used the Tender Quick method to corn them.
5 tablespoons Tender Quick
2 tablespoons brown sugar
1 tablespoon ground black pepper
1 teaspoon ground paprika
1 teaspoon ground bay leaves
1 teaspoon ground allspice
1/2 teaspoon garlic powder
I mix this up, rub on the meat, then shake off any excess....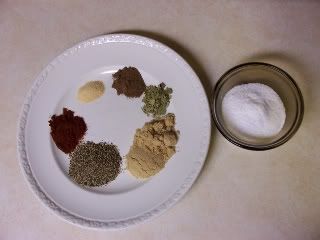 Wrapped and let cure for 5 days....
I soaked in fresh water overnight, because something came up and I was interrupted...
Then I rubbed with a mixture of garlic, juniper berries, bay leaves, mustard seeds, allspice, onion powder and lots of cracked black pepper...
Threw them into the smoker with some apple wood and some tatos...smoked at about 250 til it reached a temperature of 160...wrapped and added beef stock to the foil...wanted to make sure it would stay moist.
Made hot german tato salad with the smoked tatos....
The venison pastrami turned out great...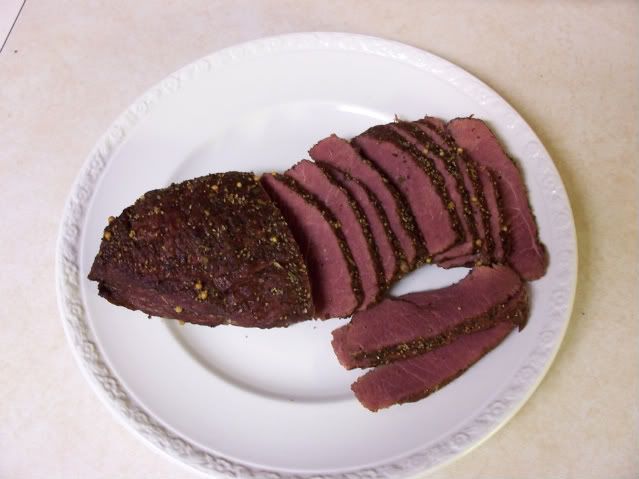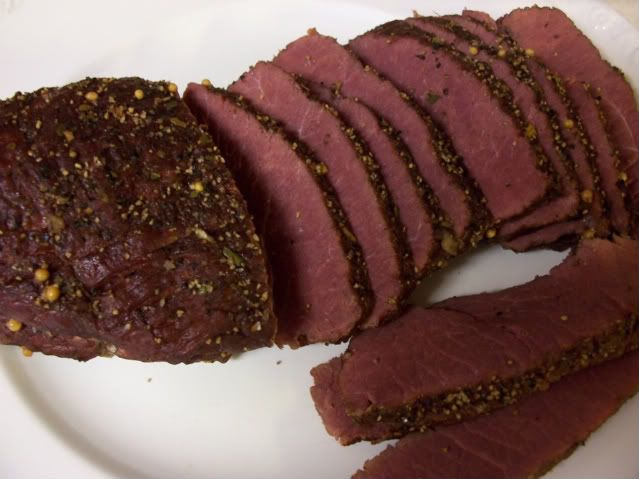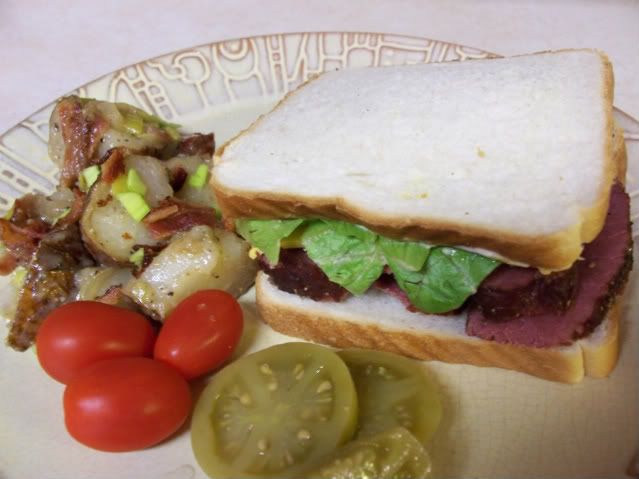 The tato salad was good, but the dressing on the salad overpowered the smoky flavor IMO. It was good though. :)