Always wanted to try this. Doin a batch of chili in the dutch oven ( lid off ) IN the smoker. Will post complete recepie at th end 'cause I'm constantly tasting and adjusting but keepin track.
First roasted and skinned some parsilla pepers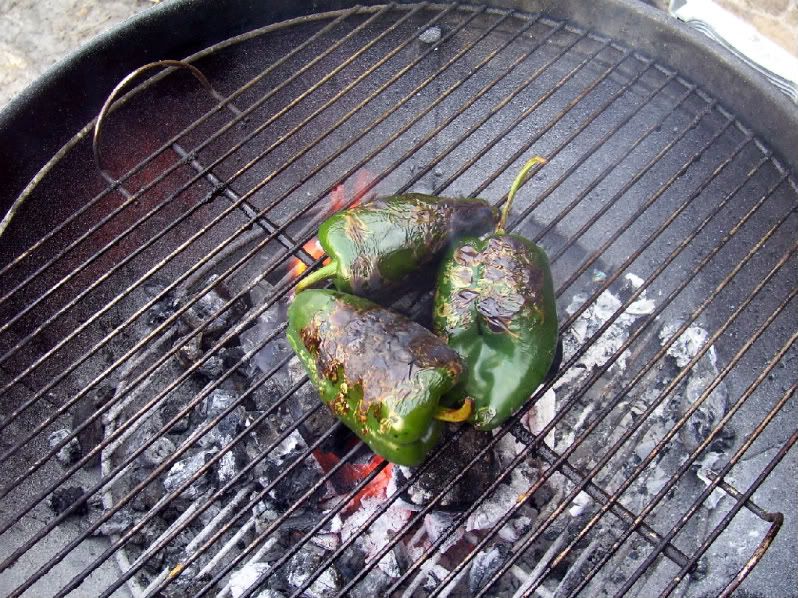 Threw the d.o. down on the coals and added bacon fat , then the onions , then the meat to brown a bit.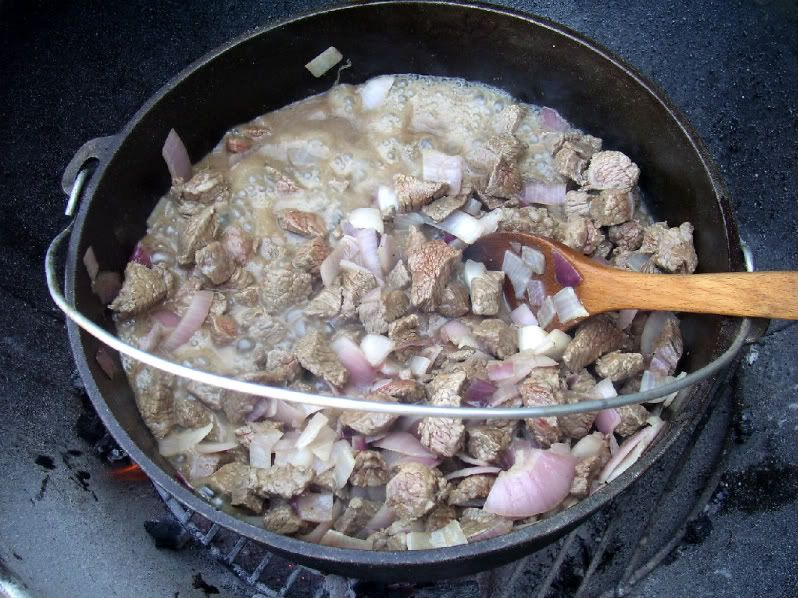 Used remaining coals to start coal basket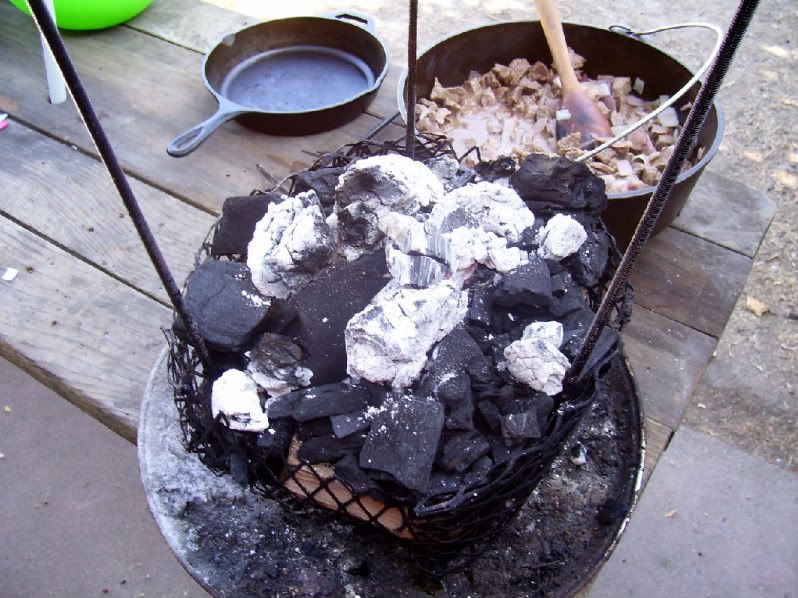 A hungry drum awaits !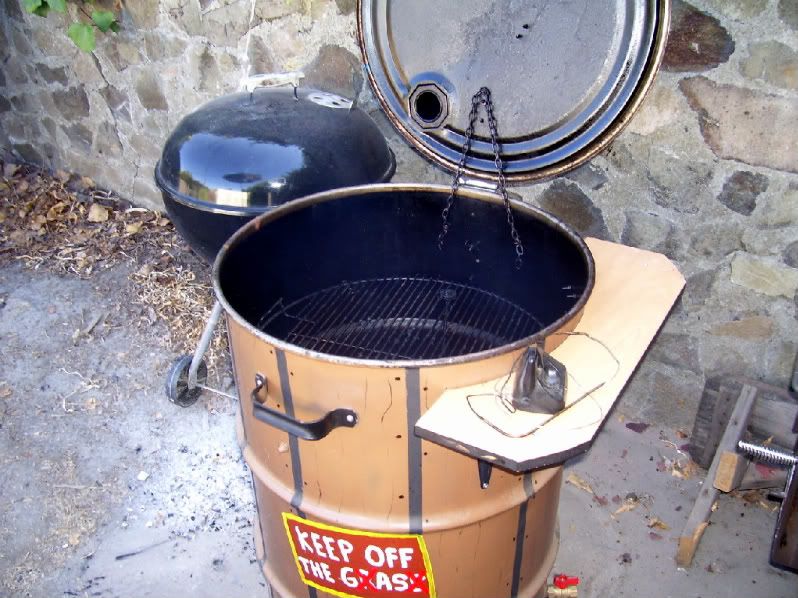 put one of dem veggie grilly things to support the d.o.
The cook is on ( after adding all the other ingredients , like I said ,recepie to follow cook cause of all the adjustments )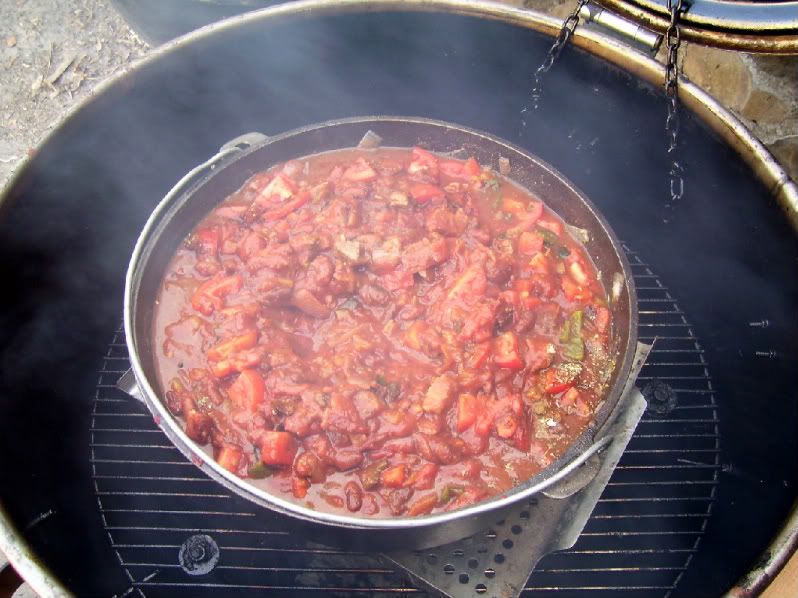 'bout an hour in , darkening up a bit. We shall see . Hope it turns out good.More will follow !