I rubbed up three full racks of BB's and a fattie to start with Saturday. I ended up using a 2½-2½ method and it worked great.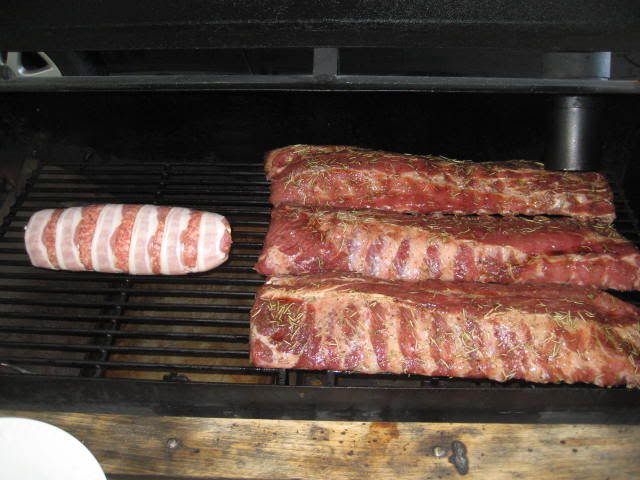 After 2½ hours the fattie was done, foiled the ribs and added the beans to the smoker.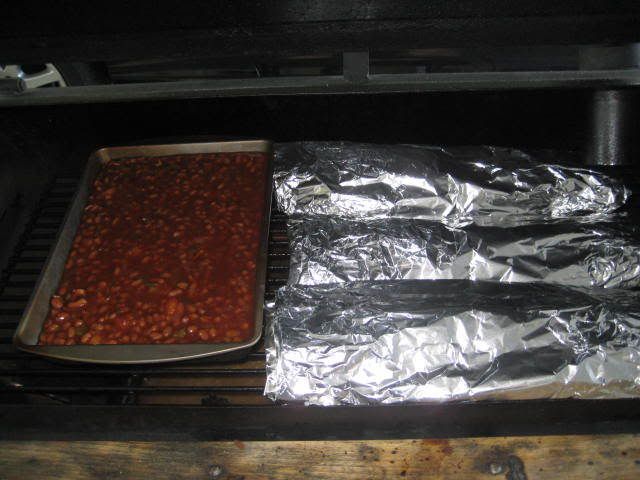 After another hour I added the rest of my mopping mixture to the ribs as a brase. I wanted to do this at the same time I foiled them but got distracted.
The ribs and beans finished at the same time, couldn't have timed it better.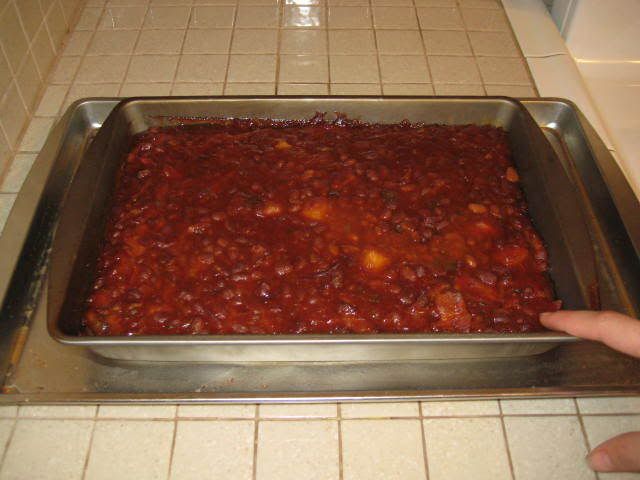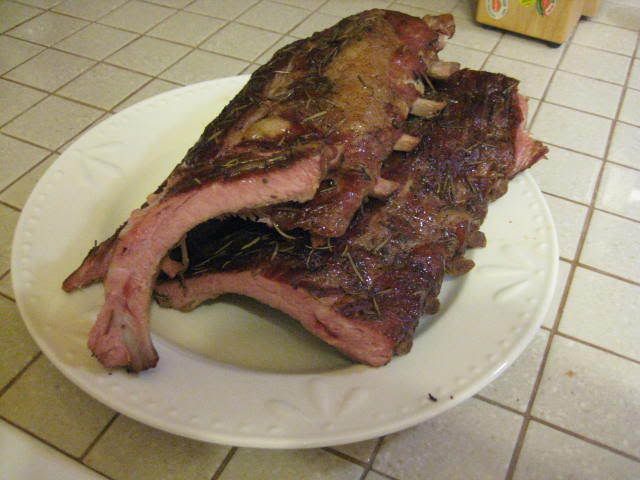 Here they are all plated and ready to go, and I'll have to say that the beans and ribs were huge hits!! Everyone had something great to say about Dutch's beans and my Ribs; my ego got a nice boost that night.