i had good luck with a brisky last week using some grill mates peppercorn garlic, so i decided to ck out what else they had. i pulled some elk from the freezer(which is startin to look kinda bare) found a piece of backstrap,a chunk of bott round, and a smaller piece of top round. these all are decent cuts esp the back strap and the bottom round, i think the top round be pretty good if cut like a london broil. went to store last nite found a chipolte pepper,a southwest, and a zesty herb marinade. so i got one of each and will give them a try.
top piece is top round,left is backstrap, and rt is bottom round.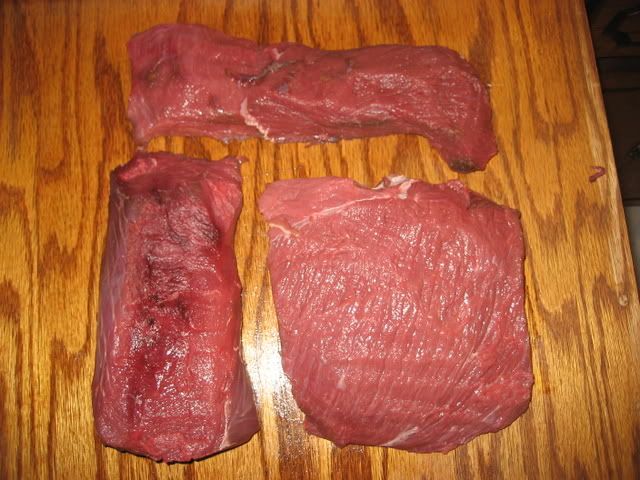 top round got the chipolte,backstrap got zesty herb, and bottom round got the southwest treatment.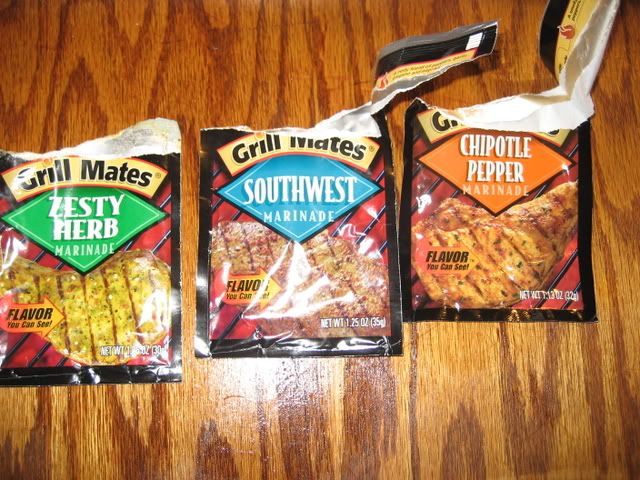 left to rt, b/s,bottom,top.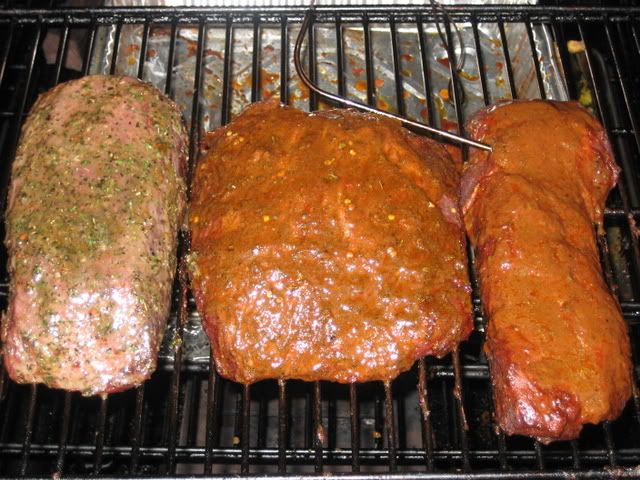 will finish up pics when done!!! thks for ckin my qview!!!