I have been nice and helpful (as usual, heheheh) and Katie wanted to reward my good behavior.
She got a little bonus for working the other night and she bought me a Prime, Dry Aged NY Strip!!!wow.
I am going to give it a short marinade in fresh garlic, rosemary and thyme.
I will grill it over a nice thick, hot, coal set of charcoal and a couple mesquite chunks.
She even got me a little hunk of Maytag blue (Thanks Iowa!)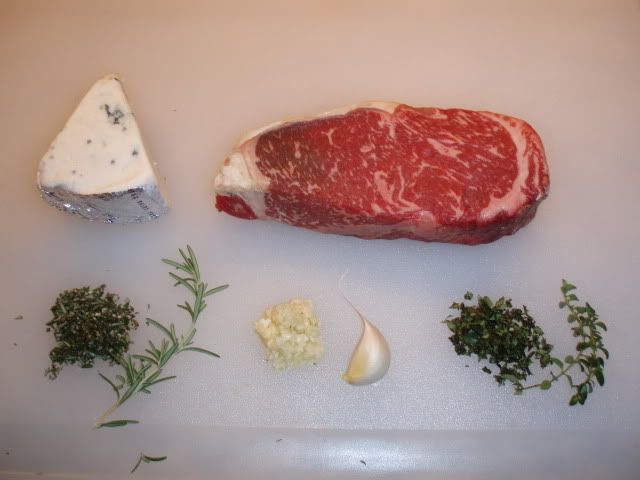 I'll post the finish pics.
Man I married a good gal!