Some folks were talking up pork steaks recently. I got to thinking they would be great to use for a roulade if you got a couple of boneless steaks. I was at the supermarket looking for such a steak before I really thought what to stuff them with. I finally decided on "Mofungo" Thats right friends mofungos the word.
Like the Pina Colada, mofungo hails from Puerto Rico, its a real traditional dish eaten everywhere and can be simple like this or contain bits of shrimp or other seafood. Its a mixture of tostones(twice fried plantains), Fried pork rinds(fresh are preferred but if you get the bags dont get those airy ones, they got to be dense), fresh garlic and cilantro. Thats it ground to a meal. when served in P.R its usually formed into balls then served with broth almost like a dumpling. I wont lie by itself it is kind of dry you need the broth to soften it up. But in this case the pork will provide all the broth I need.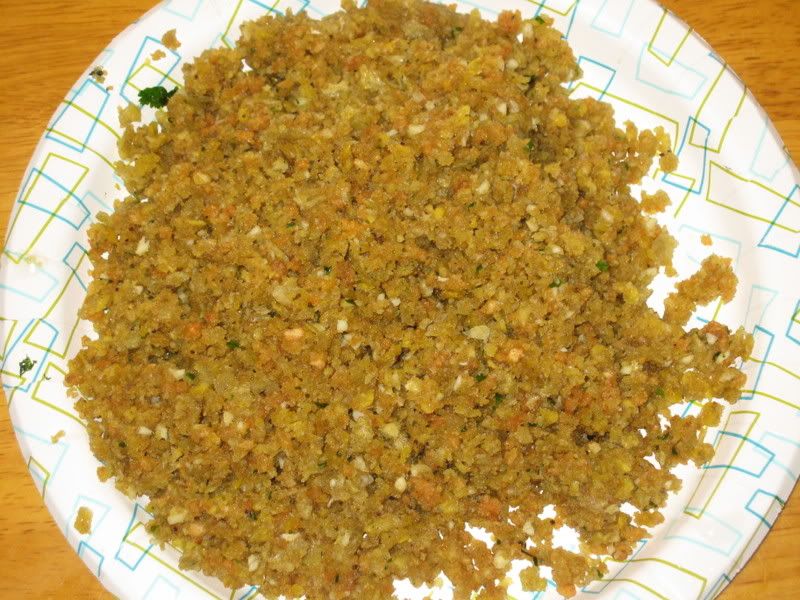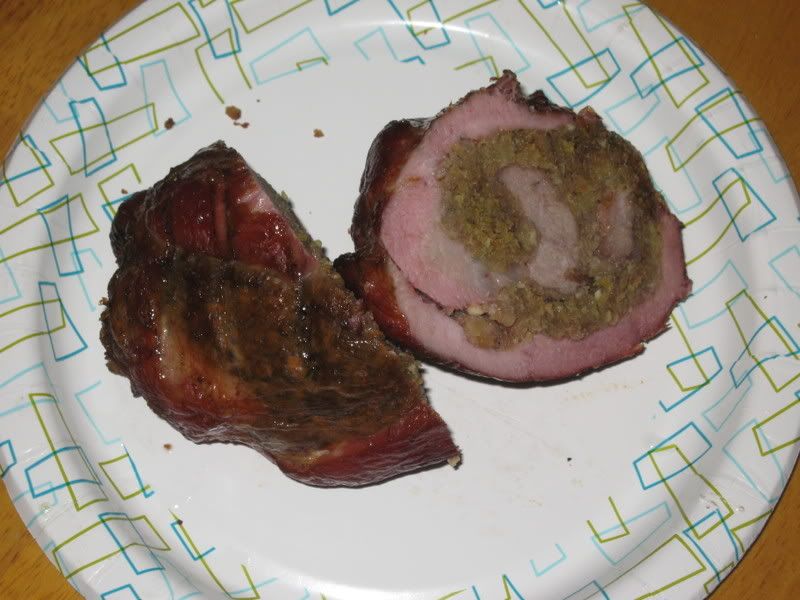 Truth be told, I fell alseep and left her on the smoker a few hours toooo long. I had put so much work into it I decided to post the pics anyway. Ill be looking forward to attempting other filling for the Pork Roulade.