We went camping on Labour Day weekend and didn't have any homemade bacon to take with us. Well, we are planning to go camping again the weekend of Sept 19. HAVE TO HAVE BACON. (nothing like cooking a thick (1/4" thick) piece of bacon on an open fire). So I ordered a couple of bellies.
A total of just over 21 pounds. So I cut them into approximately 2 lbs pieces. Dry cure is the plan (1kg belly= 100grams of salt and 50 grams of sugar, no nitrates).
Will cure and flip over once a day for 5 days, will rinse, soak, to remove the extra saltiness, then smoke til internal gets to 150 deg. Let cool, then into vacuum bags for the freezer. One of my buddies wants me to make a chunk of paprika bacon for him.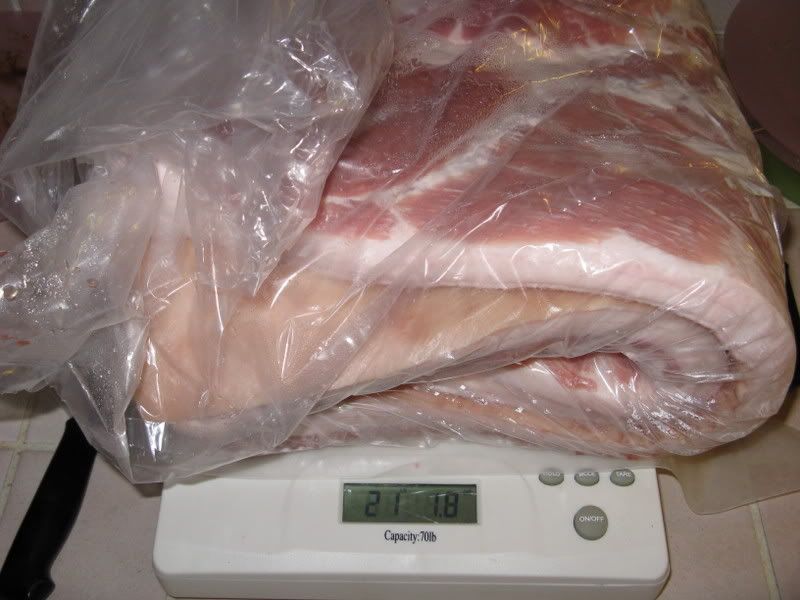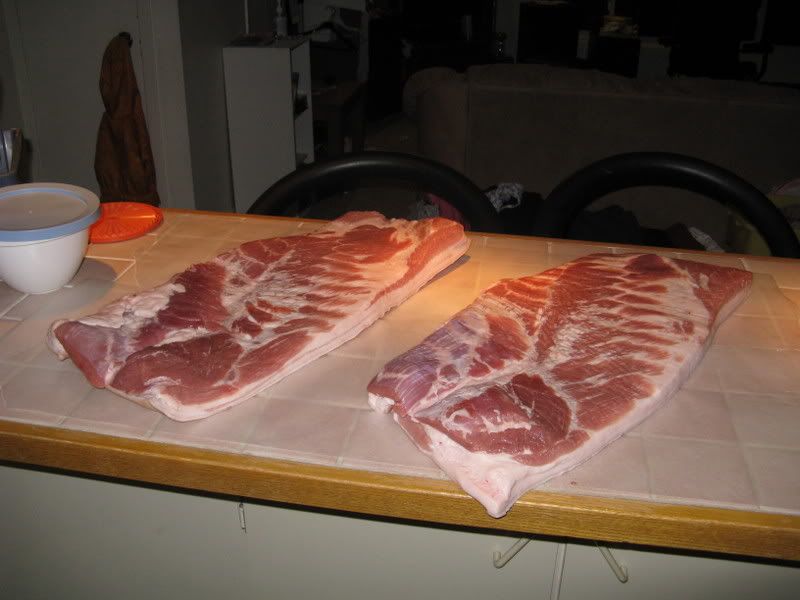 Will post more once the bellies are cured.
Thanks......