Started my first ever brisket yesterday afternoon a little after 2 pm planning on a nice birthday dinner for my wife today.
Turns out it finished around 6 am and after a nice rest I took it out and she had a few bites and scarfed up a bunch of slices and took them to work with her for lunch this morning.
Check list yesterday :
wind kept changing directions
cherry and apple ( the ash in the right hand side of the box I did not use )
Ready for meat
No foil pan pics .
Yes Joe , I cheated , around 11 pm the meat hit 170 and I foiled the pan and put in the *ven .
Pan of brisket swimming in golden goodness
Ready to put the cuts to it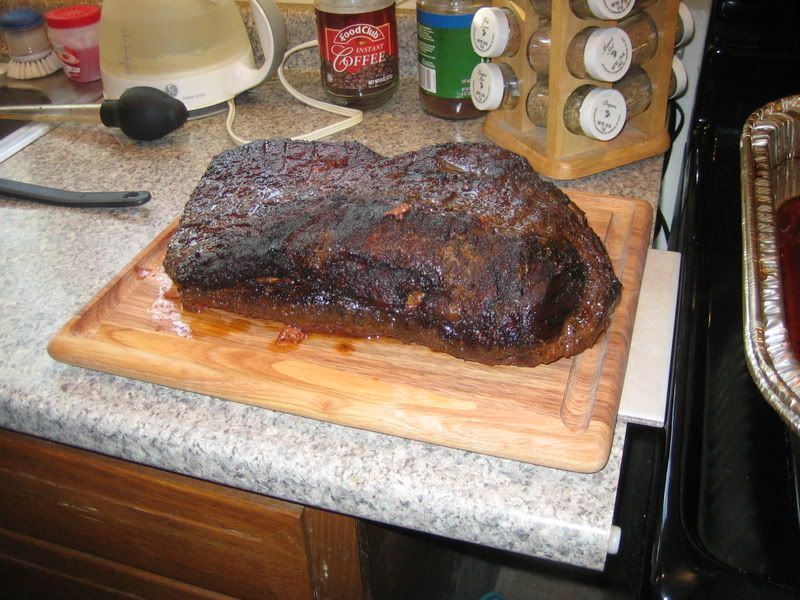 First slice
Too tender and warm to slice , the rest got cut and pulled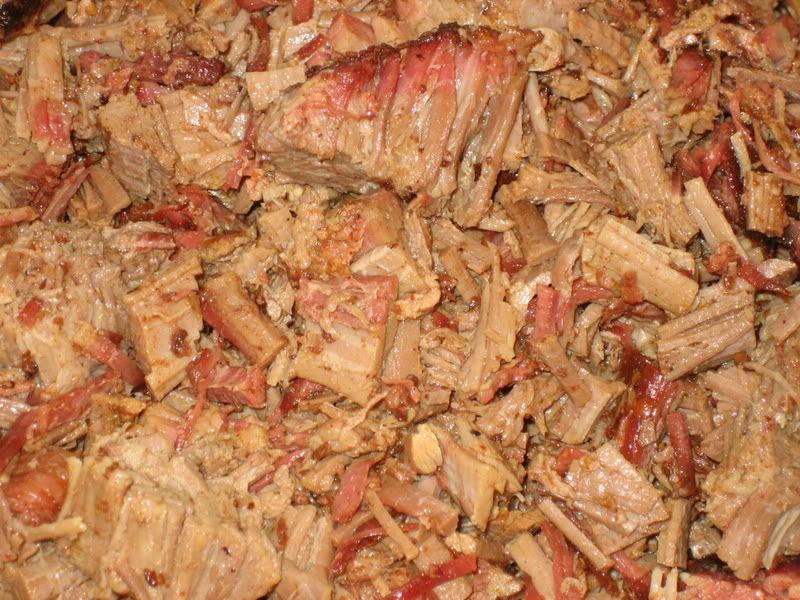 Nothing added here , just the juiciness of the meat
Well , sorry for the long qview , but I'm happy with my first try at a brisket.
Thanks for all the great posts I've read here that made this a success !!!!!
Couldn't have done it without SMF !!!!