Katie has to work late tonight. This makes me sad and happy.
I will miss her (sad); and I get to have Heman Dinner(happy). I can eat all of the awesome foods deemed unsavory, unfit, or even gross by Katie dinner standards (she is a picky eater). lmao
Tonight's show
The French Connection Fattie
Fresh pork sausage stuffed with a butterflied chicken breast, ham, gruyere cheese(nutty and flavorful swiss cheese), dijon mustard, and mixed musrooms sauted with garlic, rosemary, and thyme with a splash of Madeira ( a sweet wine that taste like raisens and vanilla; kinda like fruity bourbon)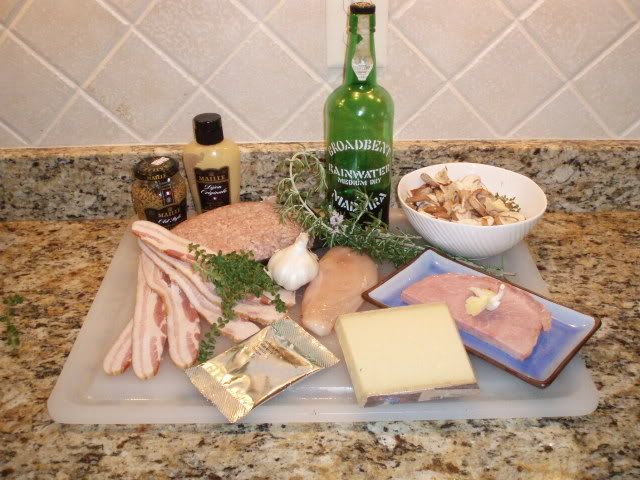 here is the pork,mustard layer, then the chicken, I butterflied it into 3 sections and pounded it thin.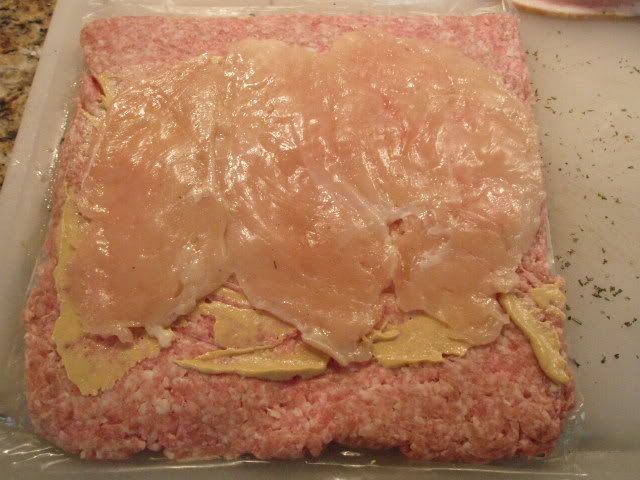 I for got to take the picture of the ham, mushroom and cheese layers, d'oh.
I just get too excited some times.
here the super chubby fattie!
In the bowl is a whole grain mustard and herb rub.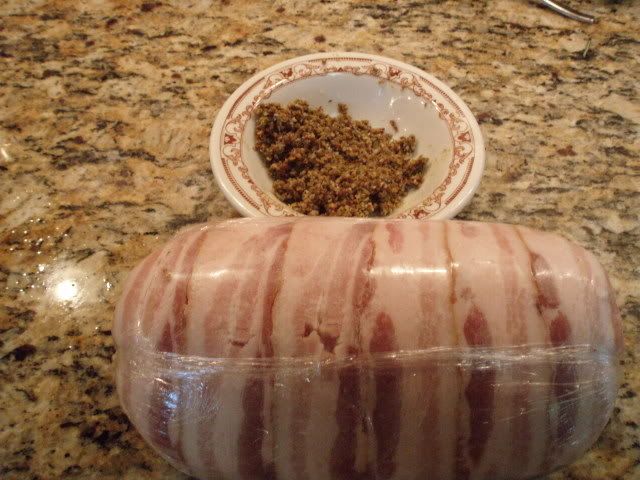 Thanks, will fill in more later.