hello all, in the wee hours, aprox 3 am i started on a nice brisket flat i got from sams.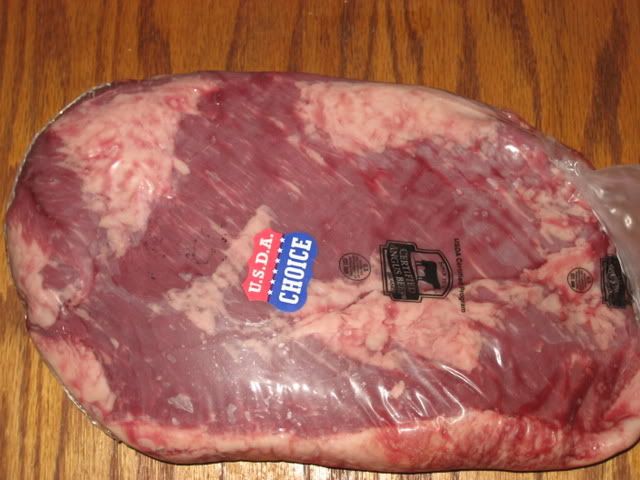 no prep other than score fat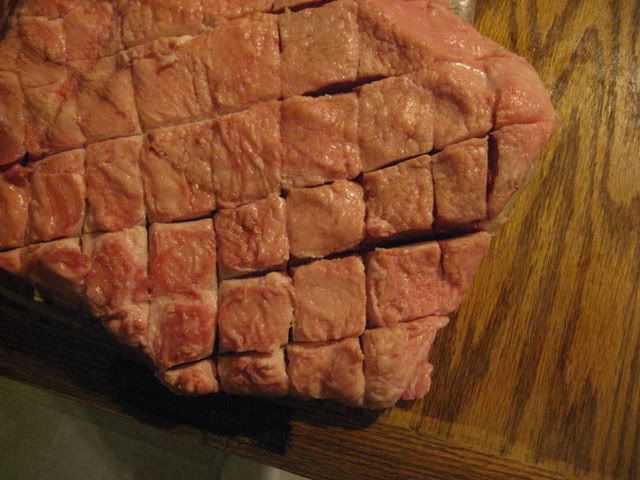 to the grill with brisket i go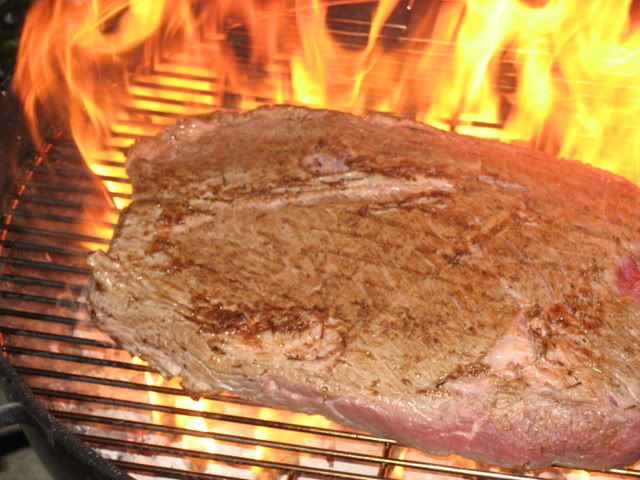 and burn it in hell like the bad piece a meat it is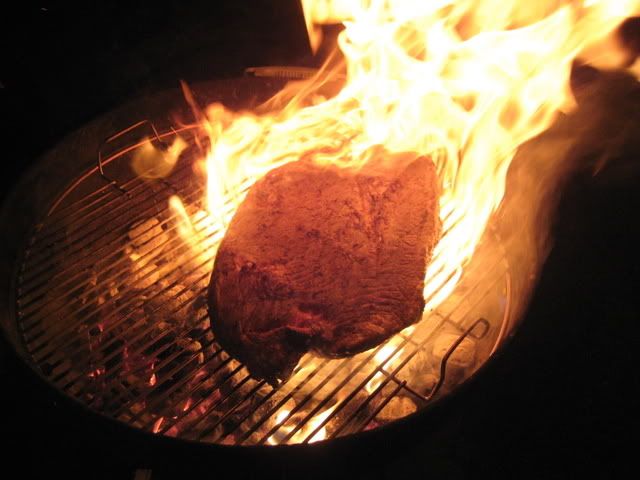 i show it no mercy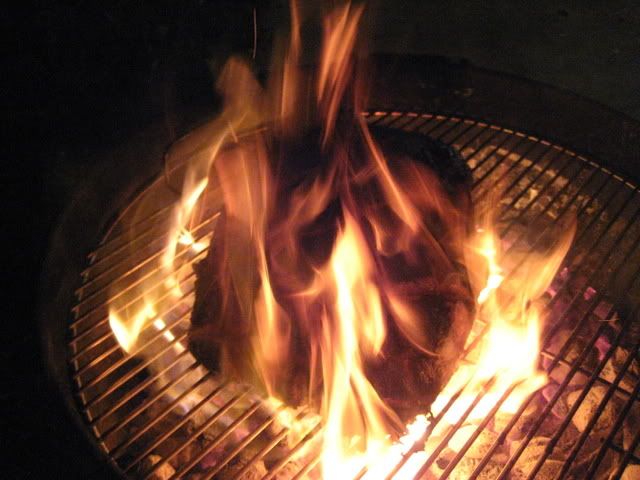 i used some McCormicks grill mates peppercorn and garlic marinade mix, 3 packets followed the instructions on packet and applied about a third of the marinade onto the seared brisky.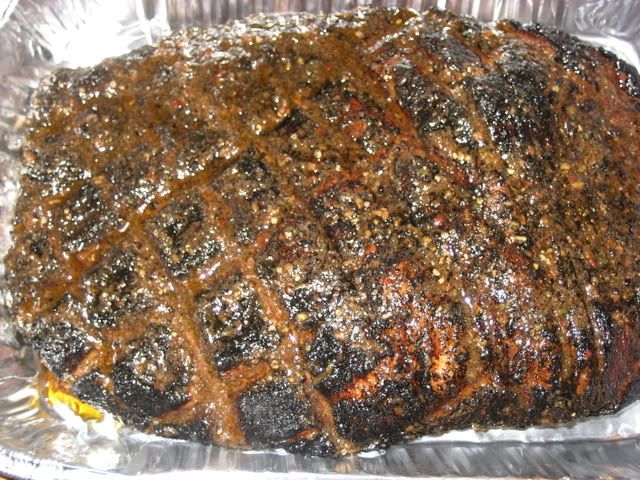 into 235 deg smoker it go with cherry and hickory wood combo, here it is at 135 internal temp. added another third of the marinade to it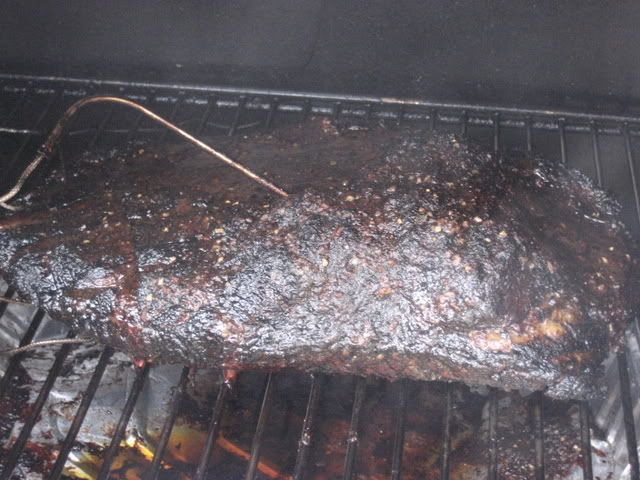 will add more as it progresses. thks for ckin my qview!!!!