Ok here is a cook from today. These ribs were fall off the bone awsome!!! I cooked 6 racks of spare ribs and OMG they were good! The smoke ring was all the way to the bone...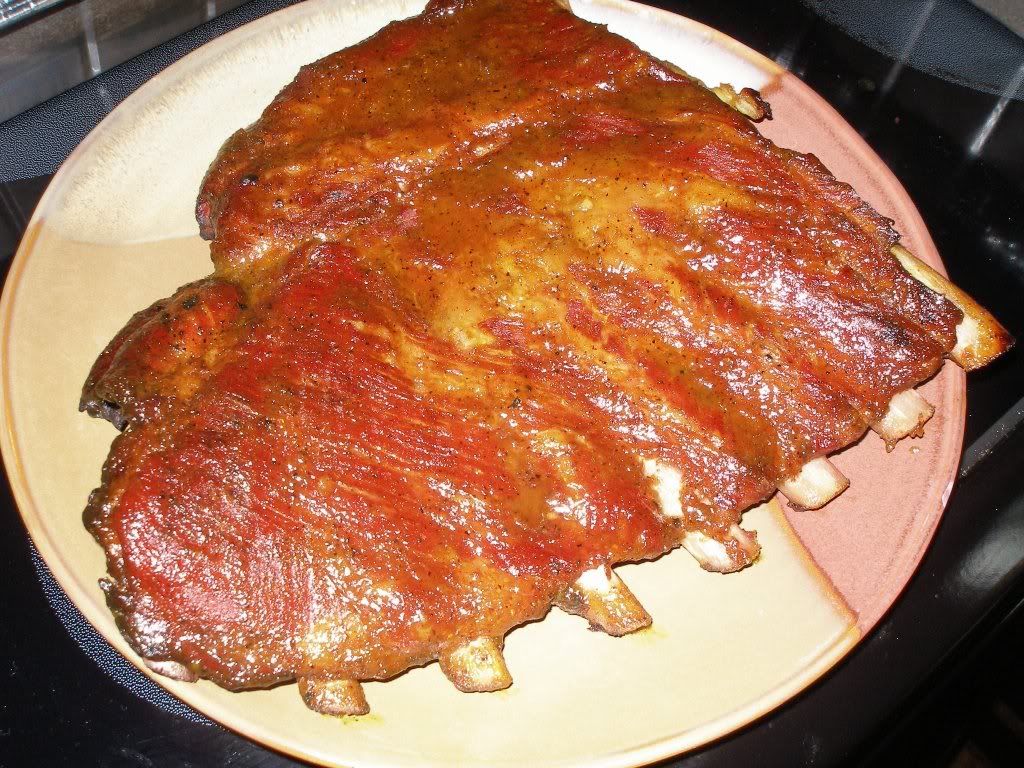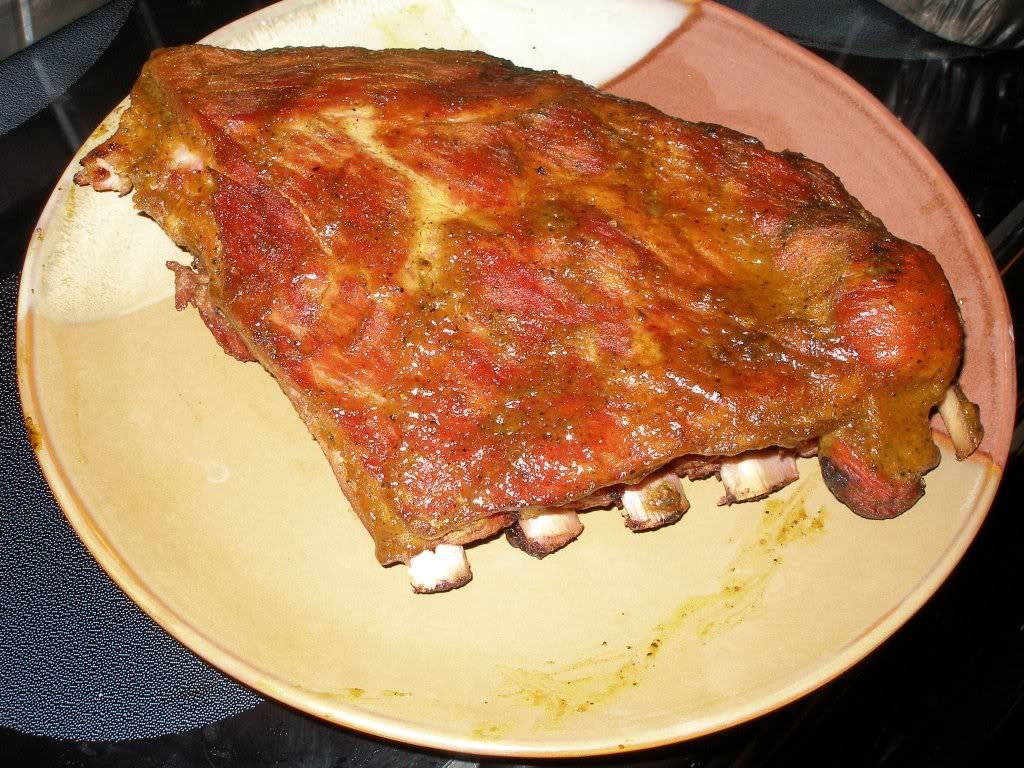 I know smoknrookie has be askin for some inside pix so here they are with the gill grate lifted out.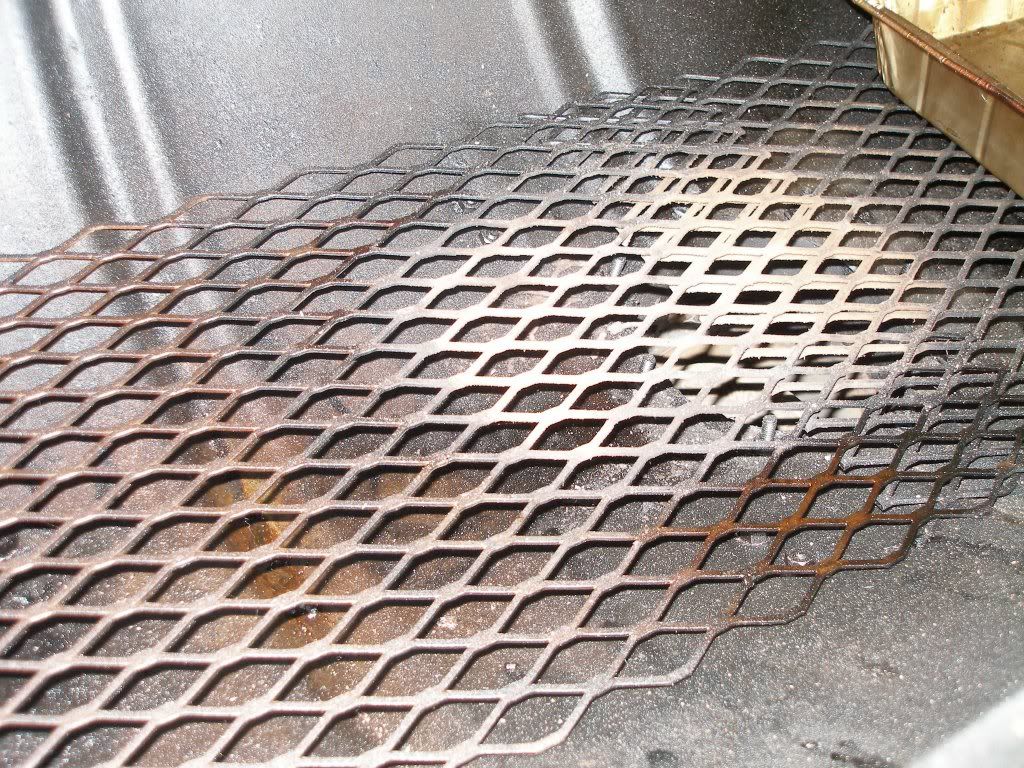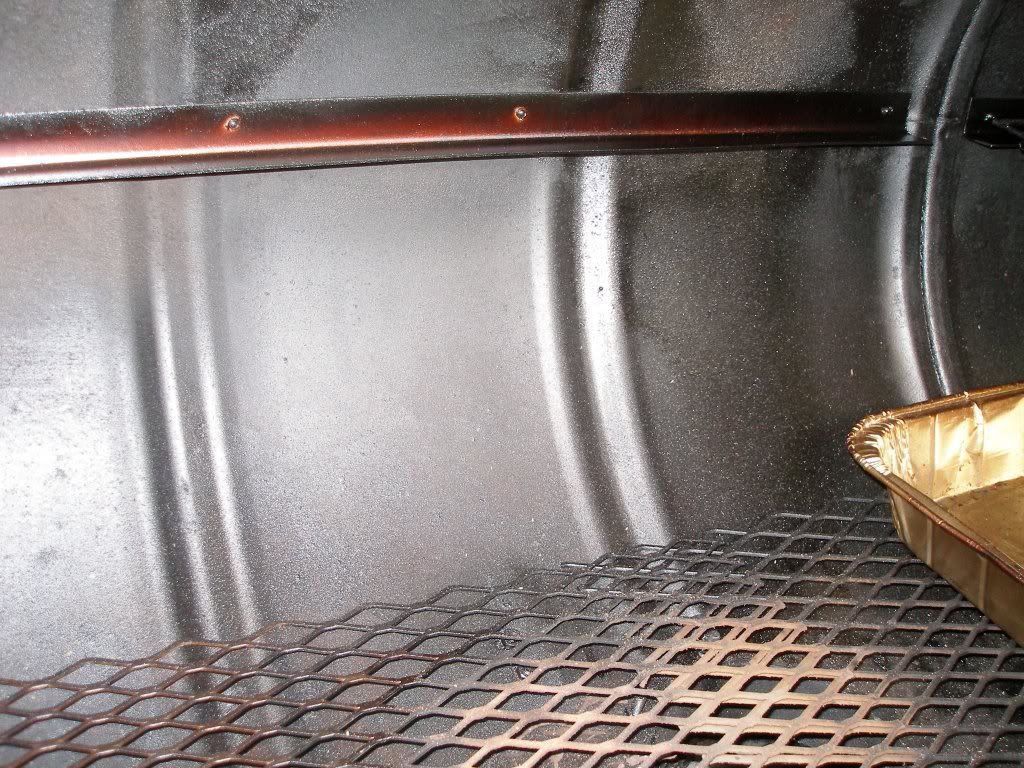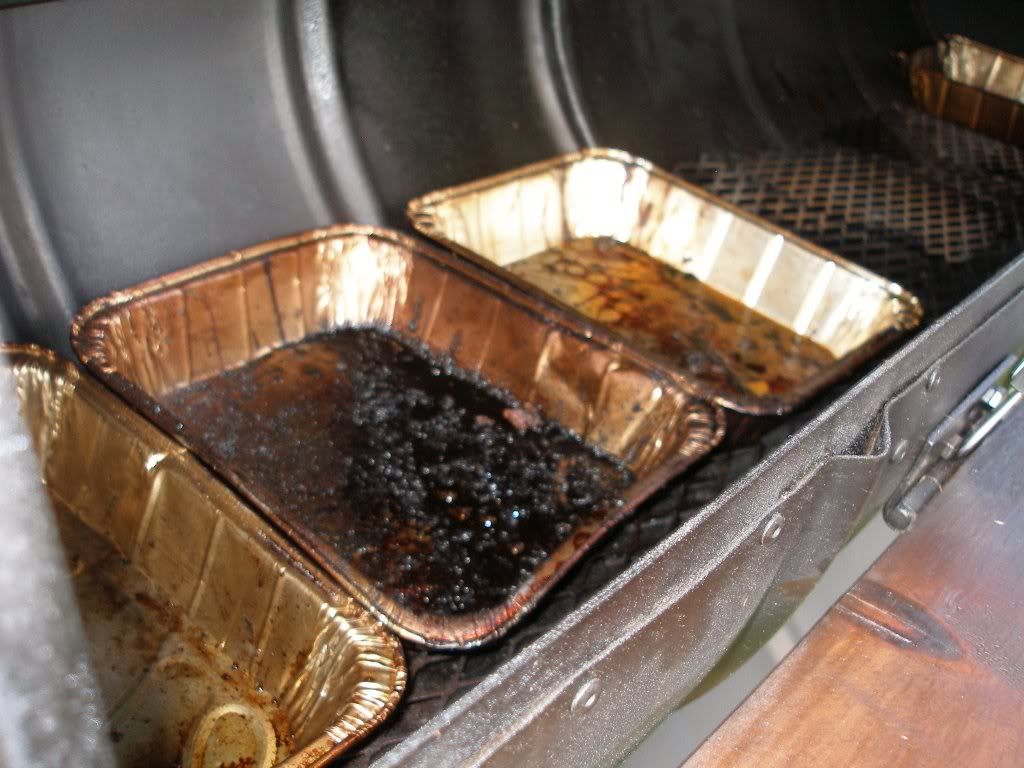 Drip pans look nasty but do the trick! Apple cider is the best!