Not sure what to call these....
Smoked some cornish game hens and twice baked tatoes in my UDS for my dove hunting friends on opening day.
I brined in a mixture of water, kosher salt, cracked black pepper, onions, garlic and bay leaves.....
After brining, I placed some sliced smoked sausage and bacon under the skin, then rubbed them with butter and seasoned with some homemade seasoned salt....
Fired up my UDS..
used a bit of hickory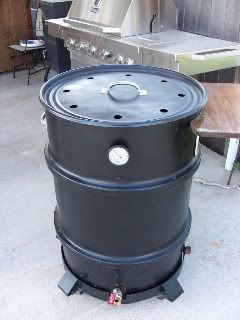 Added the tatoes to the smoker during the last 30 minutes or so....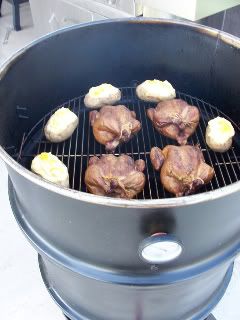 The hens were moist and tender....
I think I love smoked twice baked tatoes. lol