Well the big Son is off at college now, so it's just the three of us and we don't need as much food on the smoker, so here goes. The Labor Day smoke started off with one Blueberry Pancake Fatty, it was delicious. Sorry no pics.
After the Fatty went on some Raspberry Vinaigrette marinated steak tips, trying for that bitter/sweet thing. They were more tangy/sweet, but tasty.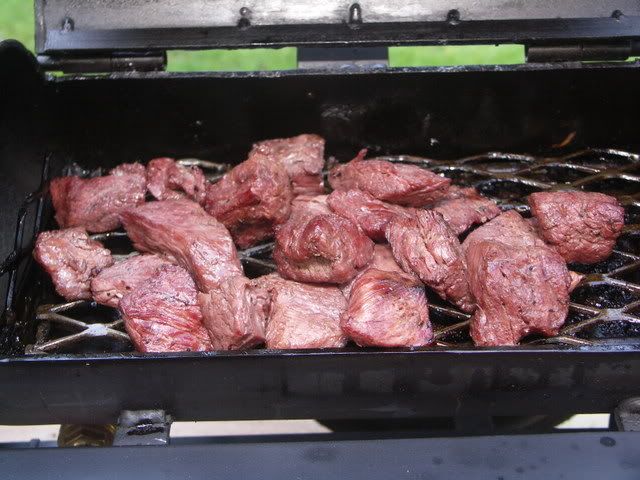 Then came the Chocolate Chipotle Baby Backs. Done in the 3-1.5-.5 method.
going on the smoker.
After 1.5 hours.
Firming up after the foil.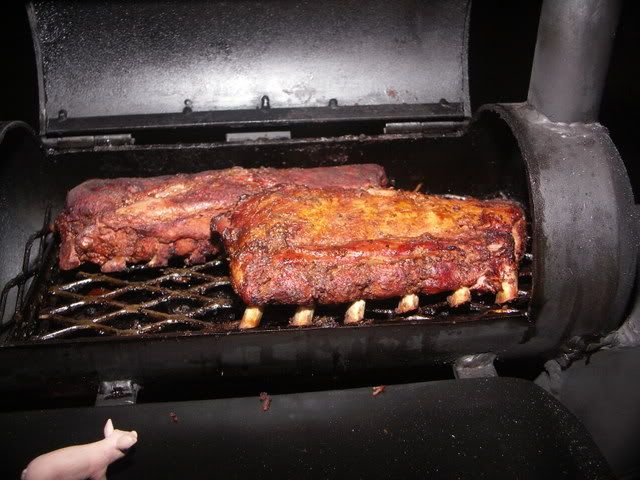 And on the plate with a neighbors version of Dutch's Beans
(Her new favorite, thanks Dutch)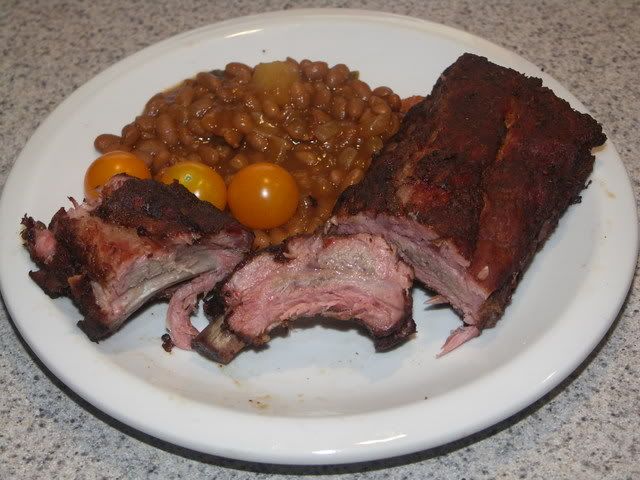 And just because a pic of Sparky, my ever-present 4 legged buddy.