I love Jerky but have never tried it but always meant to. So, since my PC had been infected with the virus from hell and I've talked to every person in the country of India (that's another story), I figured I'd use some down time to give it a shot.
I found some Top Round on sale for $1.99 lb so I figured it was a good place to start. I really like a lean meat for jerky and did some learning along the way here. The pre-packaged stuff was OK (first batch). I later found some very Lean top round in the counter and it was much thicker (second batch).
So anyway, I did two things. All the meat was sliced in the meat slicer first. Then, one batch was cured with a combo of hot pepper powder for 24 hours. The other batch was marinaded with Hot/Spicy Allegro marinade. Then, it was cured along with pepper powder.
I used the dehydrator at around 140 degrees for 8 hours and I must say, this came out much better than I anticiapted for the first shot. Suffice it to say, I will be doing this quite often. I still have 6 lbs of meat vacuum packed for the next try.
Cured and ready:
One batch: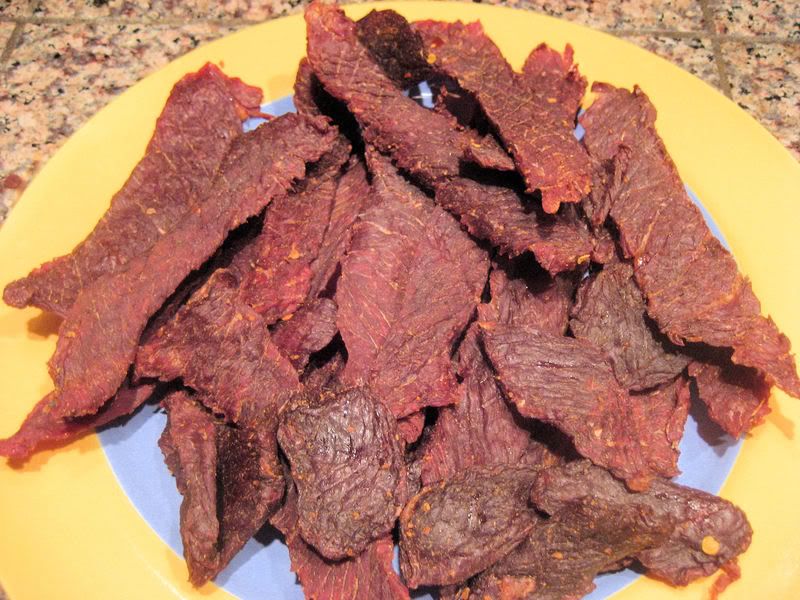 The other batch: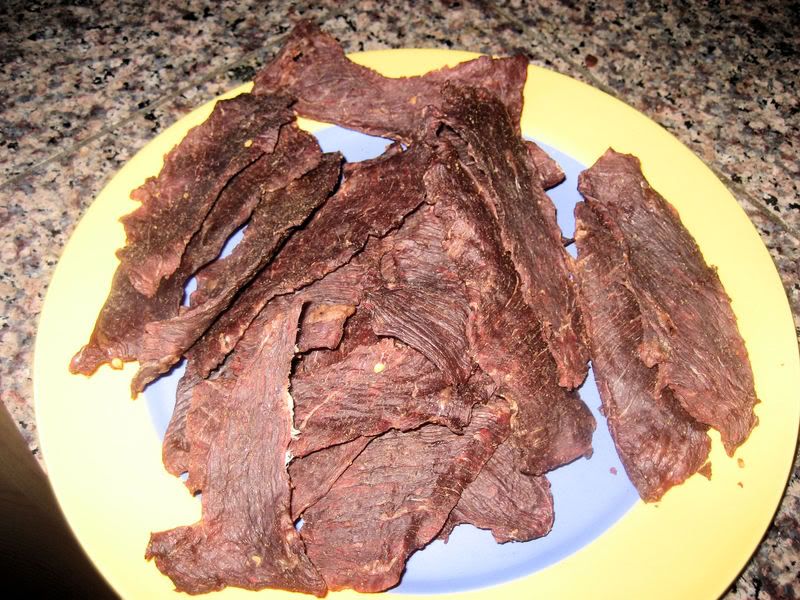 P.S. Sorry I've been AWOL for so long but the Virus issue was a wopper!! Plus, my little guy broke both bones between his elbow and wrist. I'd post the Xray but it might not be the right thing here since we usually bring appetites to the board