OK, I see some briskets are being prepared for the Holiday so I will have to share mine also!
Got up around 5:00 this am to start mine. This is a small brisket a little over 5 lbs.
Trimmed, covered with my own blend of spicey brown mustard and Canadian maple butter. Then finished off with Jeffs Rub.
MES with pecan. Currently at 9:00am sits at 151 plateau. I will also be adding a few chix breasts in a few hours before we are done, brined the chicken and added Jeffs rub.
Will post finished pic's later.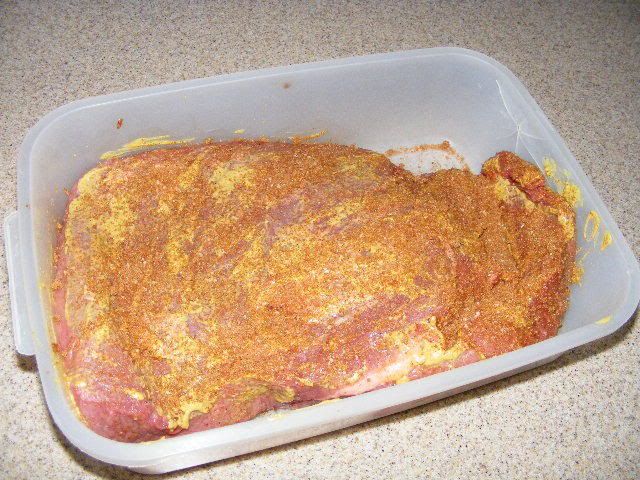 Brine
Chix
MES