Had some family up camping the weekend of the 15th-17th, so BIL and I decided to finally try out my new ECB. I have to say, without the mods, I'm not sure how much I'd like this unit. Here are a couple of pics of the mods.
Damper from rotting Weber Smokey Joe and $15 thermometer:
Leg/fire pan mods (reversed legs & mounted aerated pan to base):
Here's my first attempt. 8lb. butt, brushed with mustard and Jeff's rib rub. It turned out much better than I had hoped. Smoke went well, temperature was fairly easy to keep tabs on, had time to relax/shoot the breeze with BIL and the ice cold Schell's beers (brewed in my hometown of New Ulm, MN) went down easy.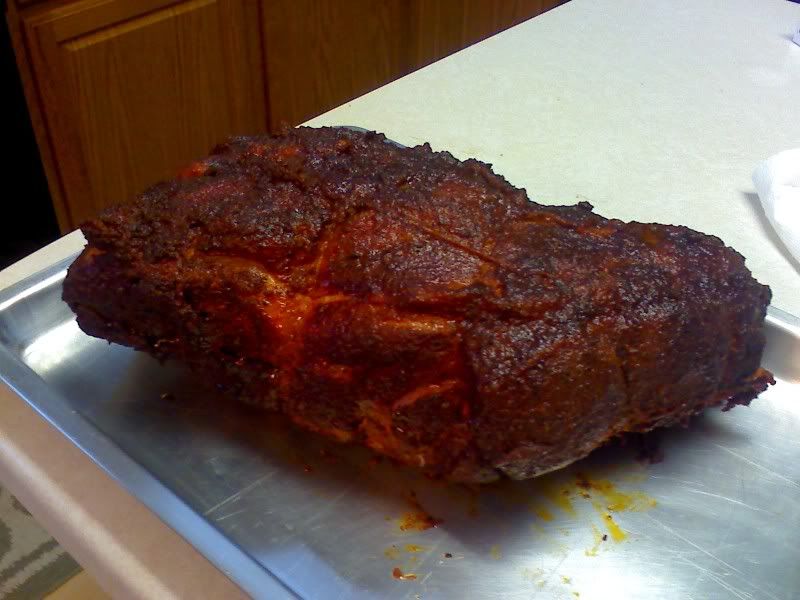 Day 2. Two whole pheasants, same rub (with a bit more brown sugar) and minus the mustard. They turned out great as well.
We're having my daughter's sixth birthday party tomorrow -- so we'll be firing it up about 5:30AM for lunch.
-Jeff