This is my first try at cooking Blue Fish. I tried two methods. One was a simple brine and smoking the other was grilling. Here we go.
This is a fillet just out of the brine.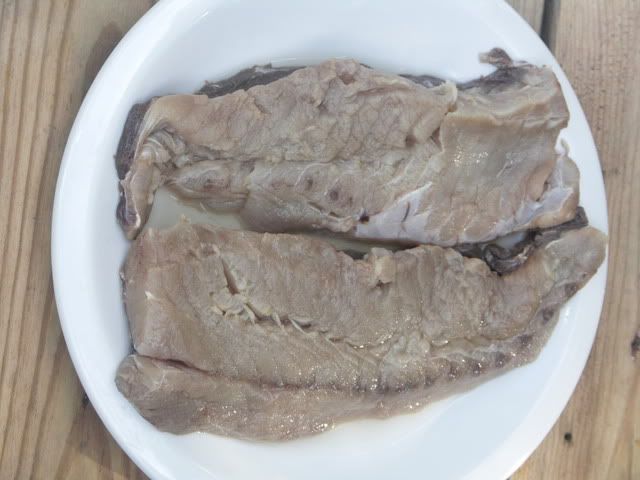 Here it is after about 1 1/2hours.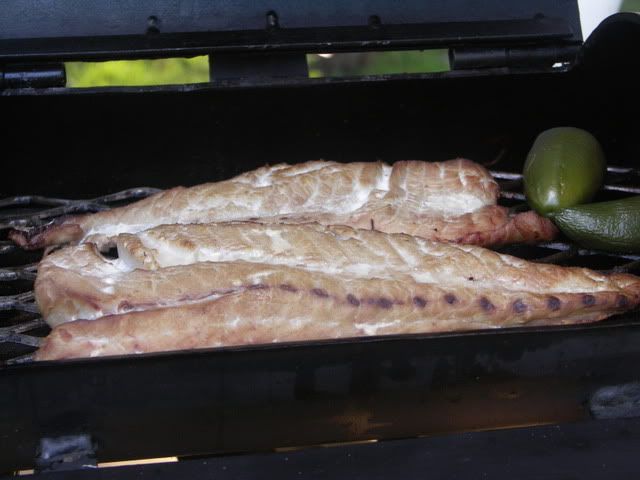 And on a plate.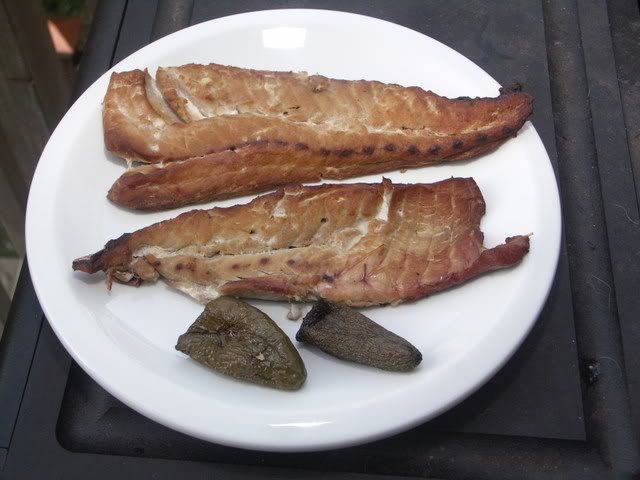 Here is the second piece slathered in mayo and salt and pepper ready for the grill.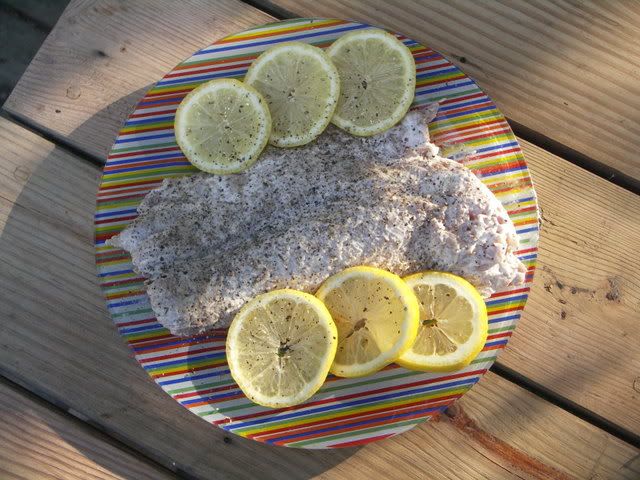 10 minutes later, off the grill and plated.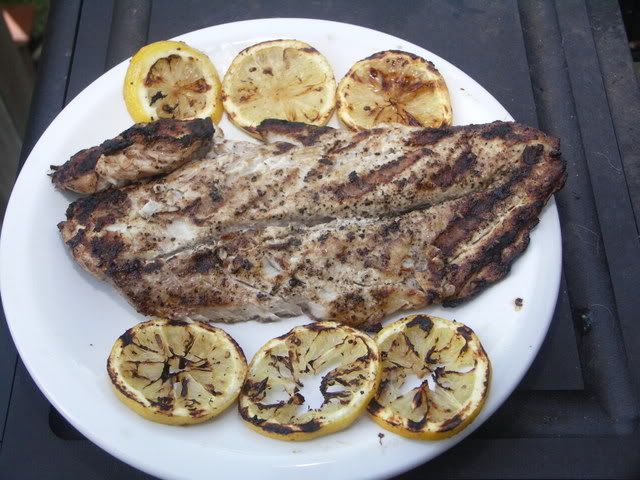 This is my dinner, a little salad, some noodles and two versions of fish. The grilled was the better of the two, salty lemony peppery.
This last one is my son eating his first meal that he caught. He doesn't like fish.