I smoked some beef yesterday and made a loaf of onion bread for a sandwich.
I marinaded the meat in a mixture of Dale's marinade, Q sauce, spicy brown mustard, pepper and beer...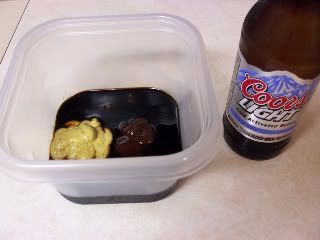 Made a loaf of onion bread....
I smoked the meat with a bit of hickory, then foiled after about 4 hours...added some beef broth to the packet.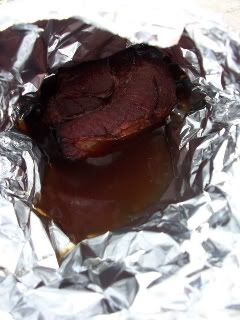 I split my bread and started building the sandwich...
Added bacon....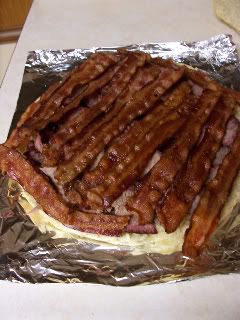 Provolone cheese, onions and lettuce....
Added creamy horseradish sauce to the lid before topping...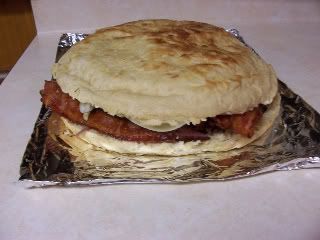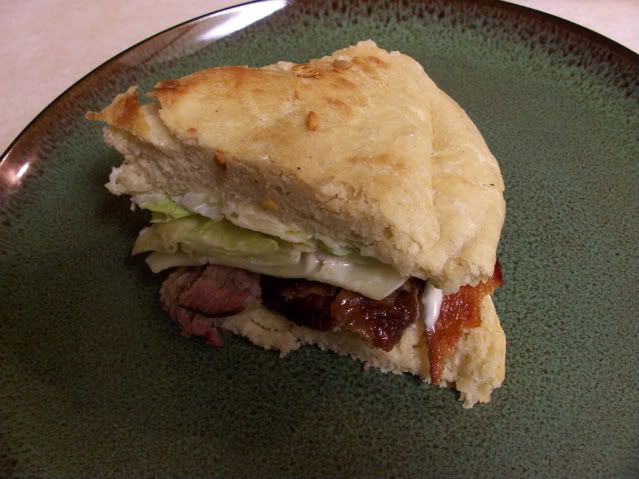 It was messy, but pretty good. The first thing I did was smash the thing down so I could get into my mouth...lol
I didn't eat the whole thing myself, had 3 folks over to help me. :)