Well, we all know prime is king of beef, and I love it like anyone else. Today I decided to do these 3 prime rib roasts. They are actually small for a roast, but good size for a ribeye steak. At 2- 21/2 inches thick, they had great fat content and looked wonderful after a weeks aging in the fridge.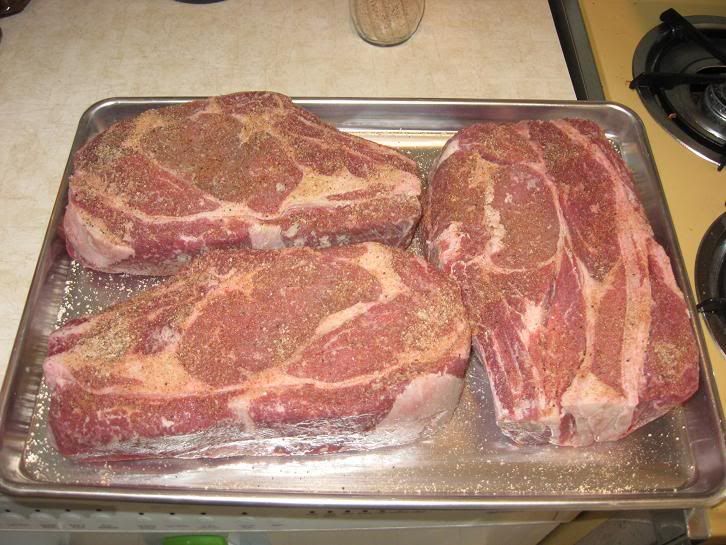 Made up a new rub for these, and i was a little aprehensive, but they taste was excellent and the reviews from the company we had was a big thumbs up! These wre rubbed and rested in the fridge for 1 hr, and then another dusting of rub before they went into the Lang 60.
After a couple hrs and 2 sprtiz's with capt and AJ, they looked like this at 125-128 internal.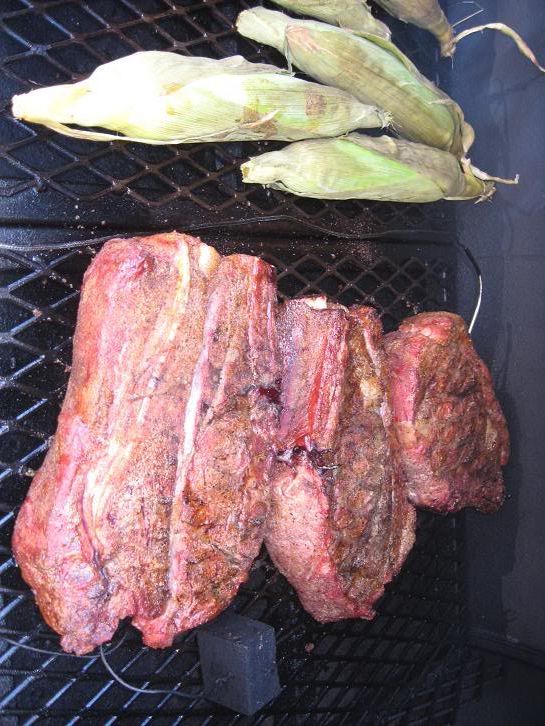 the primes were smoked at 245-260 over cherry and mullberry for 2 hrs and 15 minutes total. Here they are right of the pit and about to rest in foil for 15-20 minutes.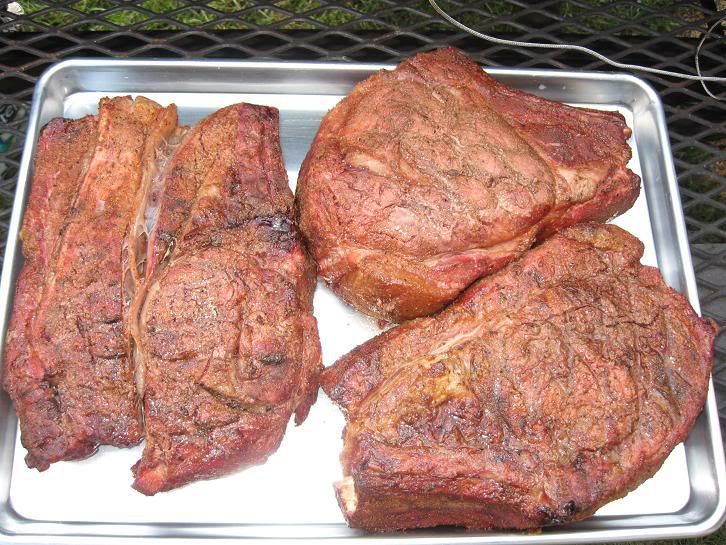 Oh man did they smell good. I got the ears of corn off the cooker and the wicked beans, and sliced these beauties up, actually butterflied them so they were slices of prime about 1 to 1 1/4 inches thick with juicy tender meat and rub on one side of each. They were excellent, and I will be using this method again.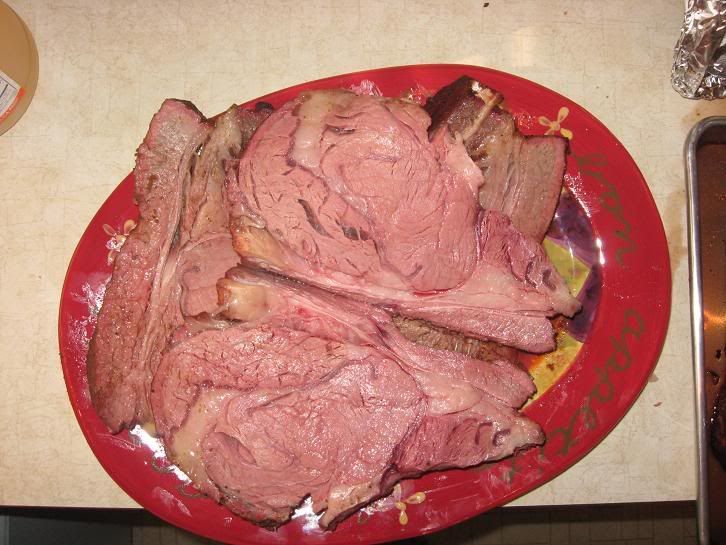 the rarest was the one on top( shown below) and it came off at 142 internal, the other two were at 145 and 148 when they came off. I had the gas grill all heated up in case some of the guests wanted to "brand their beef", but all declined, and were happy they did. Got myself 1 of the fillets left for tomorrows dinner, sent one home with the guests.
Thanks for checkin out my Q.