Hey everyone, looks like there's a couple of us smoking butts today.
I went and prepped the butt last night, I bought it Wednesday from Oneco's and they vacuum sealed for me so it wouldn't spoil. Funny thing was when I unwrapped it, I saw all this black all over the meat, I started to freak for a second, then realised that it was wrapped in black heavy paper, whew.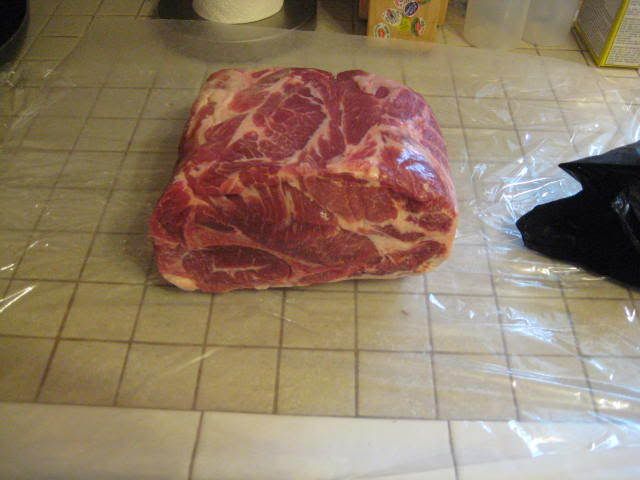 I applied my rub which was mostly brown sugar, with garlic, rosemary, salt, pepper, and chili powder.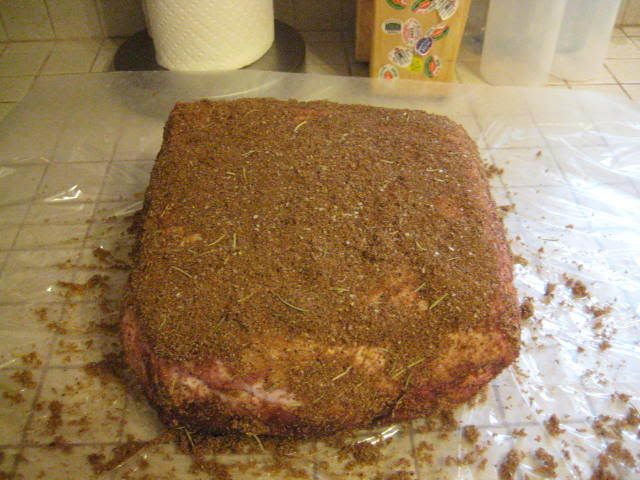 Wrapped it up really tight in plastic wrap and back in the fridge overnight.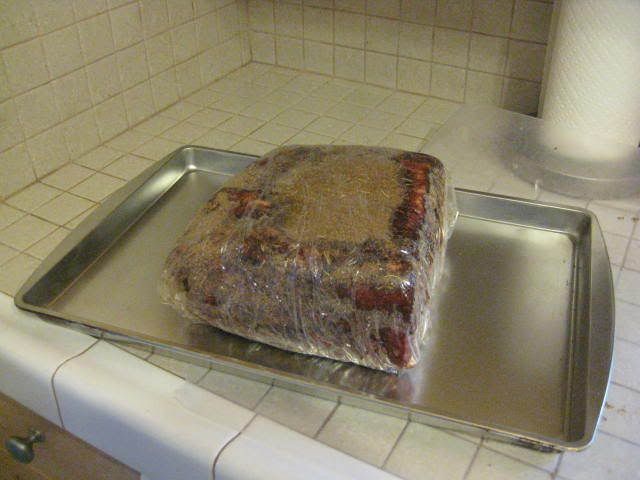 Then this morning it was off to the smoker at about 9am. Then when it hit 100° I gave it a good spraying with my apple juice, maple syrup, white wine, and Dr. Pepper mixture.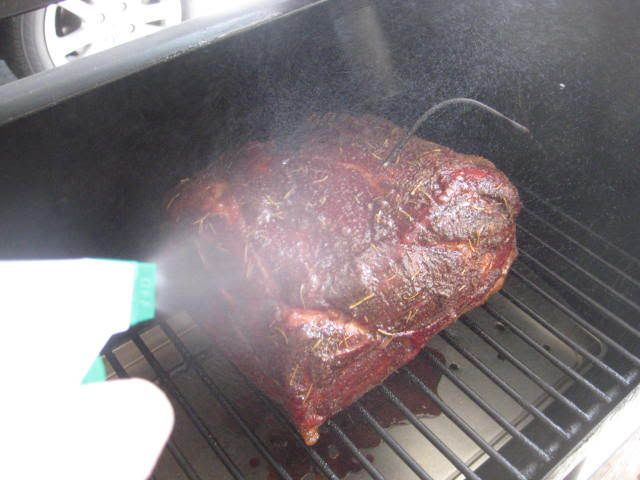 It's looking pretty good so far, and I really like using the RO Lump, I'm using so much less fuel than before.
More pics to come!!!