Fired up the 'que at about 3am this morning. Giving it a try to see what I can accomplish with a brisket.
2 hours later...
Looks good. I'm not sure if the thermo on my que is working correct. I can't get the beast to regulate below 300. Meat is sittin at 120 degrees. I think I need to go get another thermometer to check the one on the que.
Here is a picture of the progress.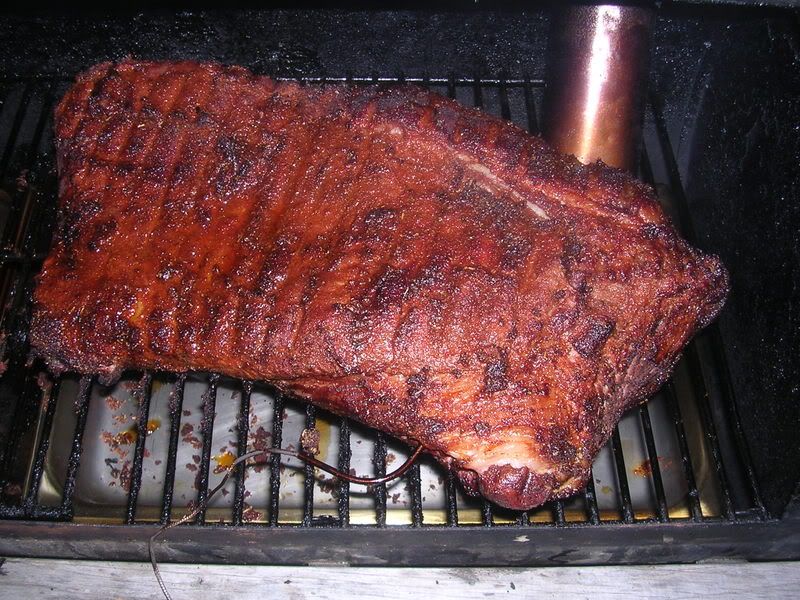 What can I do to get the que to stay down in temp? Is my best bet to remove some fuel?