My 18 yr. old son and I went fishing today and caught 10 Blue Fish. We now have 20 1/2 lbs. of fillets. Never had Blue Fish but I'm sure some smoking and grilling are in order. Anyone have a favorite way to cook this? I understand it is a fishy fish but then if it wasn't, it would probably taste like chicken.
Here is a pic of the fillets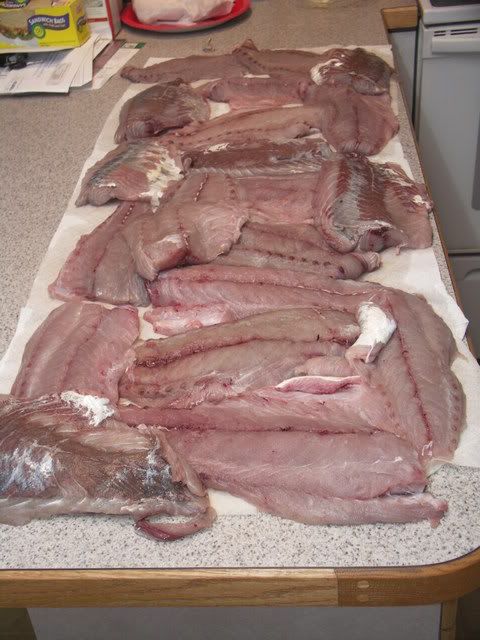 I've already got them vacuum sealed and in the freezer.