I did a batch of beef and pork ribs and tried out Daboy's (Mark's) slaw recipe. I love the slaw! Will be making it again soon. Thank you for sharing your recipe Mark!
The slaw recipe....
http://www.smokingmeatforums.com/for...ad.php?t=17214
I wanted to try this Argentina chimichurri marinade on the ribs, I tried it on some beef ribs and some meaty pork ribs.
I marinaded the ribs for a couple of hours....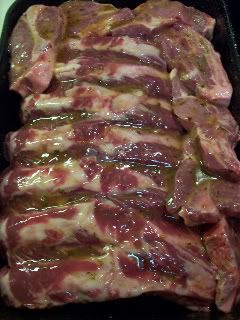 Smoked them with a bit of hickory...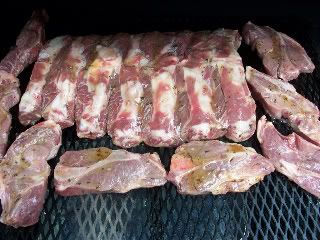 They came out great....
I like the marinade and will probably use it again. It tasted a lot like a combination of a cuban marinade I make for whole hogs, lechon asado...also had an italian dressing flavor mixed in.
But it was tasty!
The slaw was great!! I will definately make it again soon.