After browsing around here some, I decided I wanted to try doing some fatties, which I had never heard of before a few weeks ago.
I loaded the smoker up with some beef ribs, two fatties, and a batch of ABTs.
Here's the ingredients for the first one:
1 lb spicy breakfast sausage
a bit more than half a poblano pepper sliced up into thin sticks
1 or 2 green onions sliced thin
sharp cheddar cheese cut into sticks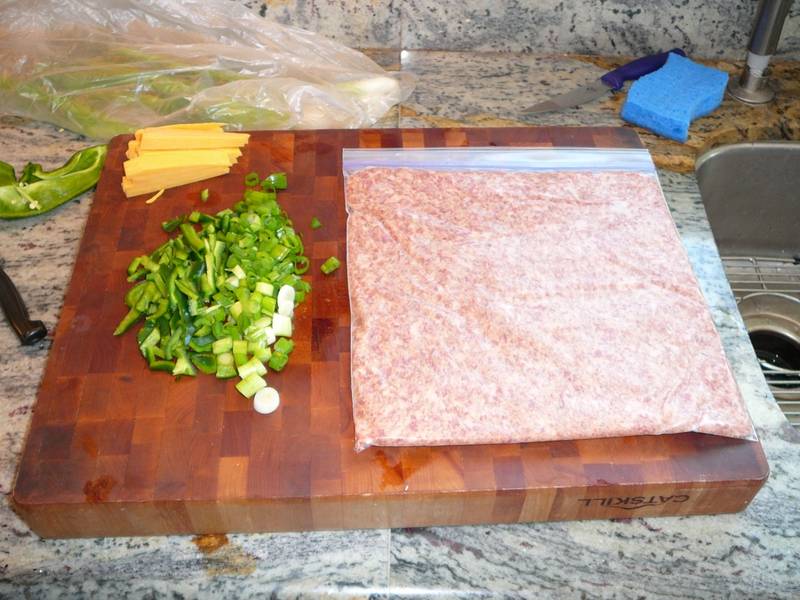 Here it is with the bag cut away and the fillings loaded on top: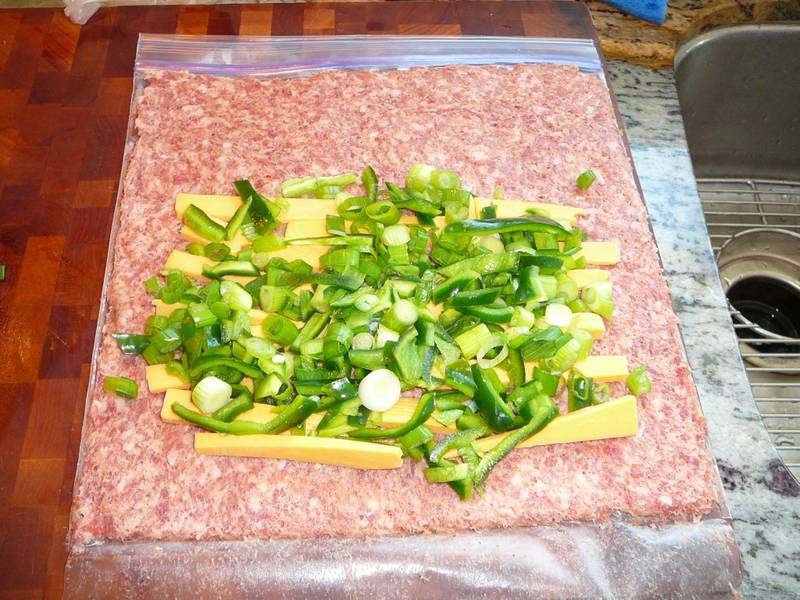 Then for this one, I wrapped it with bacon: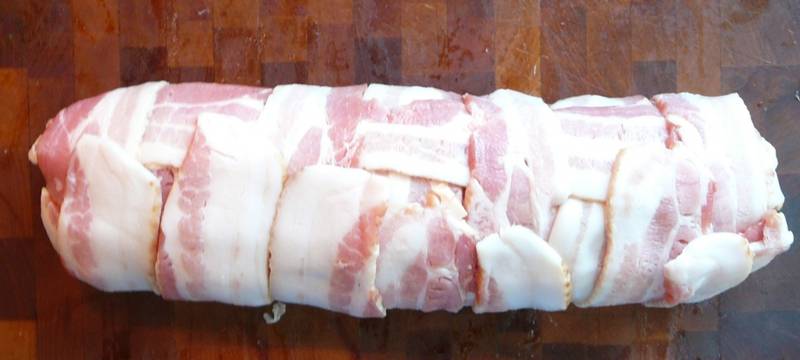 2nd fatty was done up with italian sausage as the base.
Mozzarella sticks, pepperoni, and a little marinara sauce were the fillings on this one.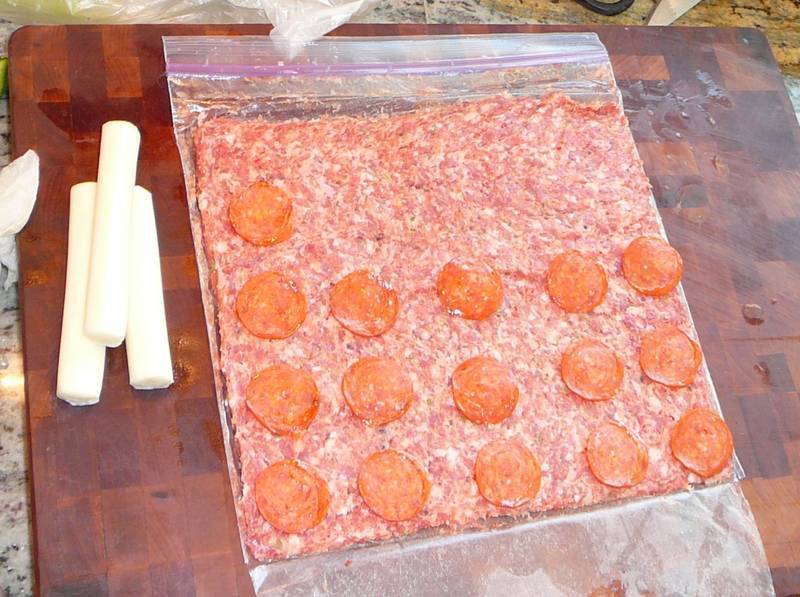 This is the pizza version rolled up: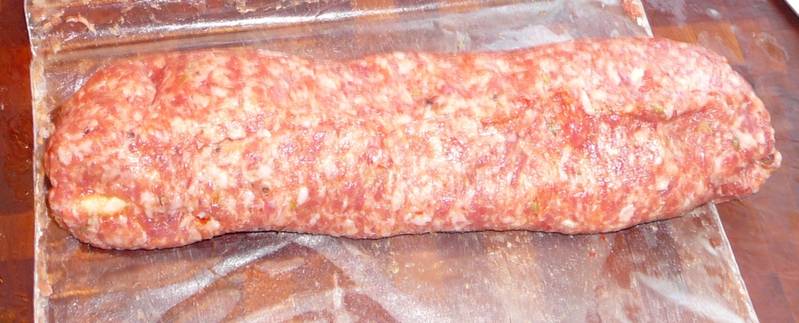 Here they are loaded into the smoker along with some beef ribs I had put in while I worked on the fatties. Beef ribs were marinated overnight in mojo criollo sauce.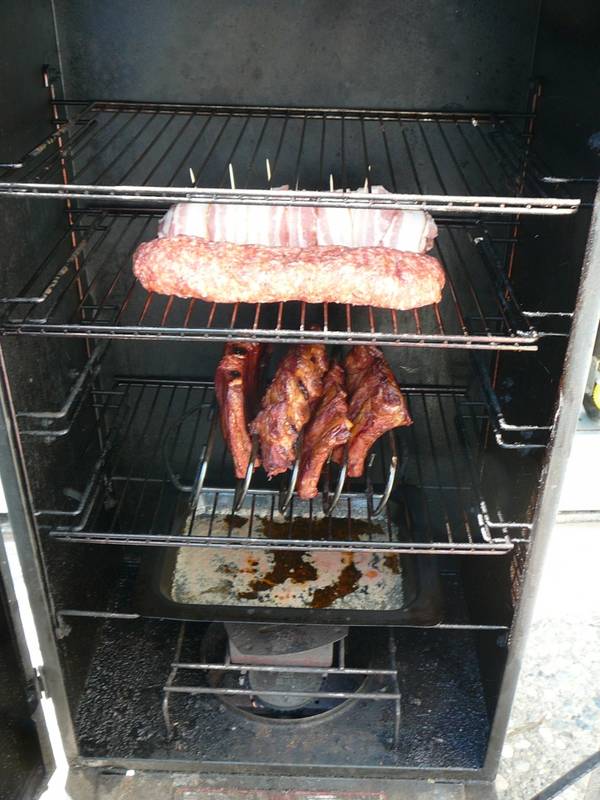 Then I got started on the ABT prep. ABTs are jalpenos stuffed, wrapped in bacon, and smoked.
I used a simple recipe of 2 bricks of cream cheese with a similar volume of shredded sharp cheddar mixed together as the main stuffing. I had 14 jalapenos I halved and seeded. Some of em got some sliced up green onions on top of the cheese.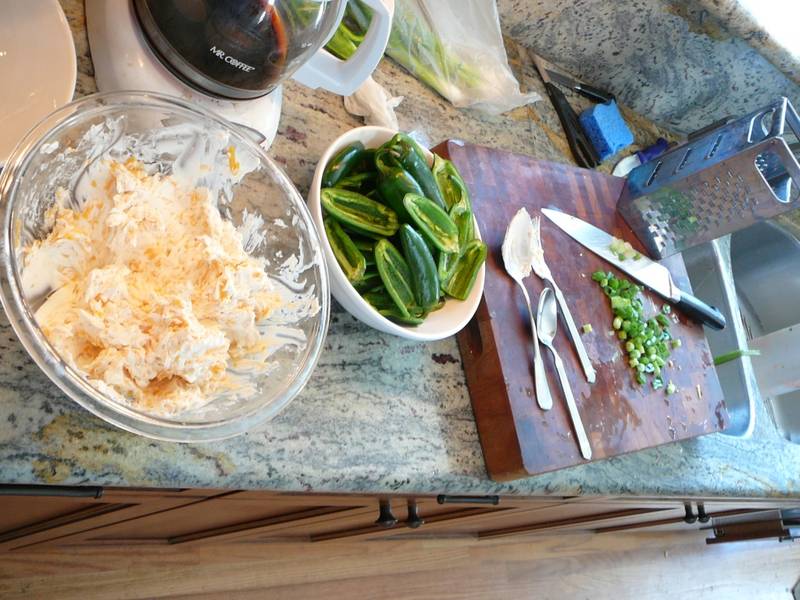 Loaded into the smoker: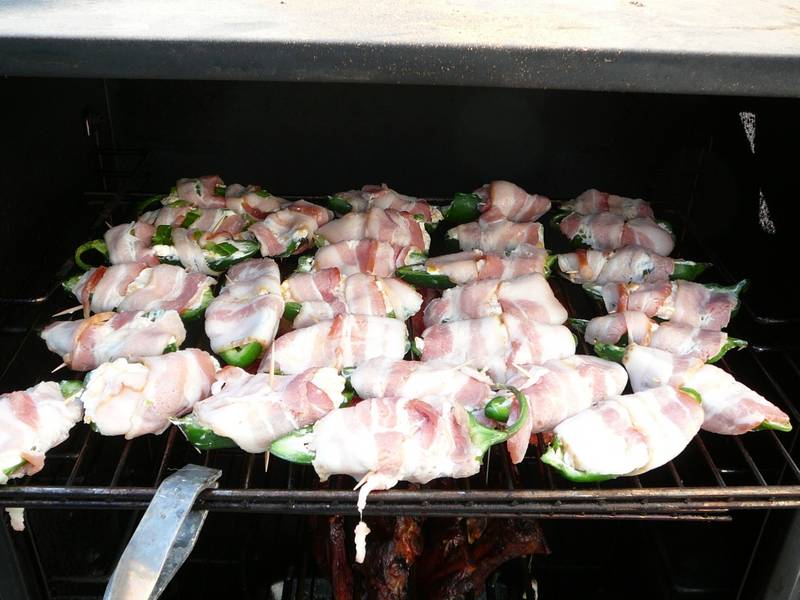 The pizza fatty was the first thing done.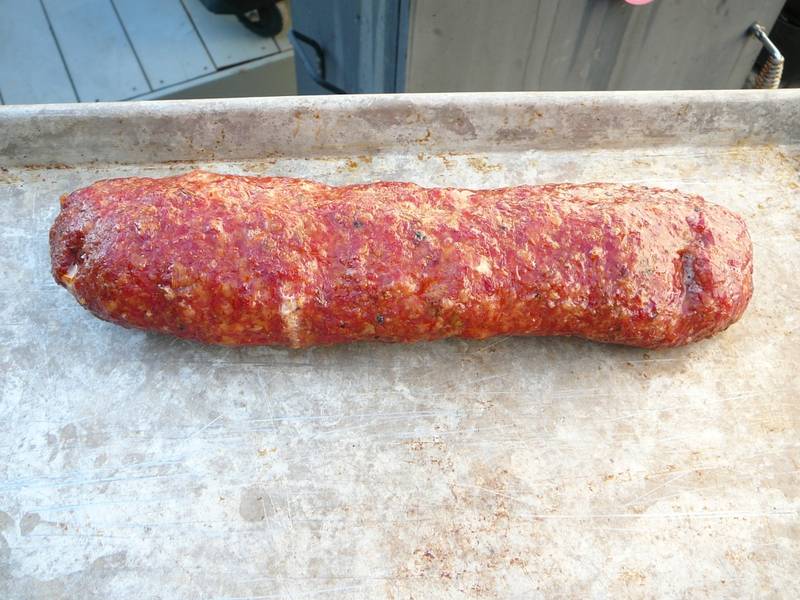 Once we sliced it, about half of it disappeared before I got a pic of it: