BBQ'd at a friends party yesterday. Made a couple fatties, some pastrami, and some chicken skewers with my homemade Mustard Sauce.
The fatties were a hit was a hit and I think I may be cooking at a few more peoples parties before the summer is up.
Unfortunately the pastrami was eaten before i could get pics, but everyone said it was great, especially with the mustard sauce.
My friend paid for the food and supplies, provided me more than enough Guinness to keep me refreshed the whole day, and a few extra dollars on the side. I really gotta quit my day job and just do this for a living.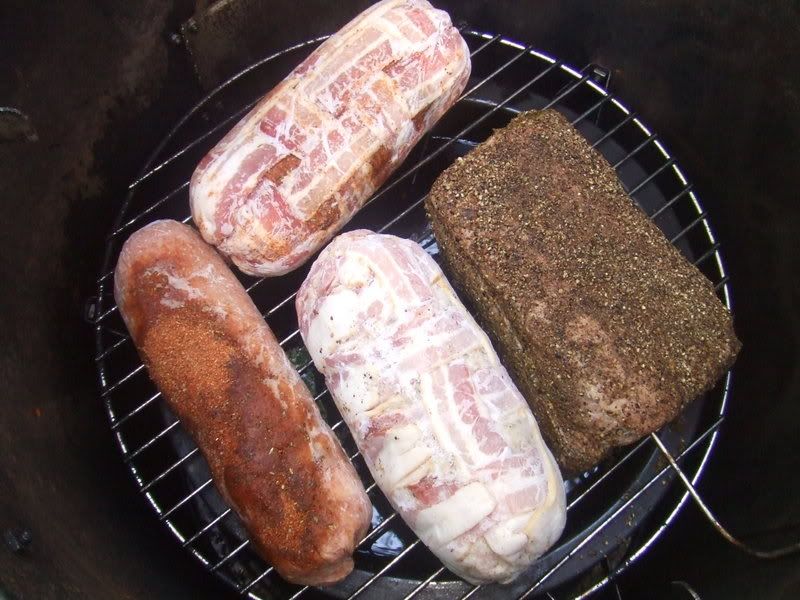 out of the cooler and into the fire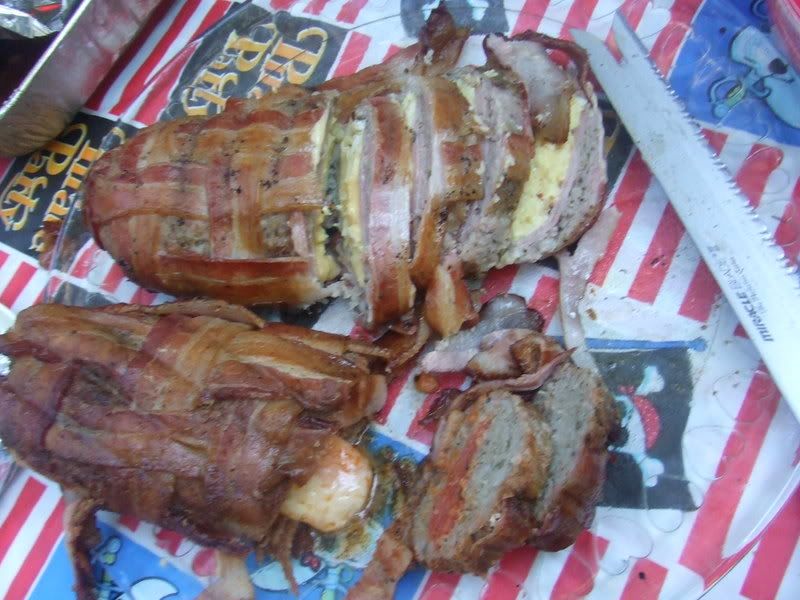 2 of the fatties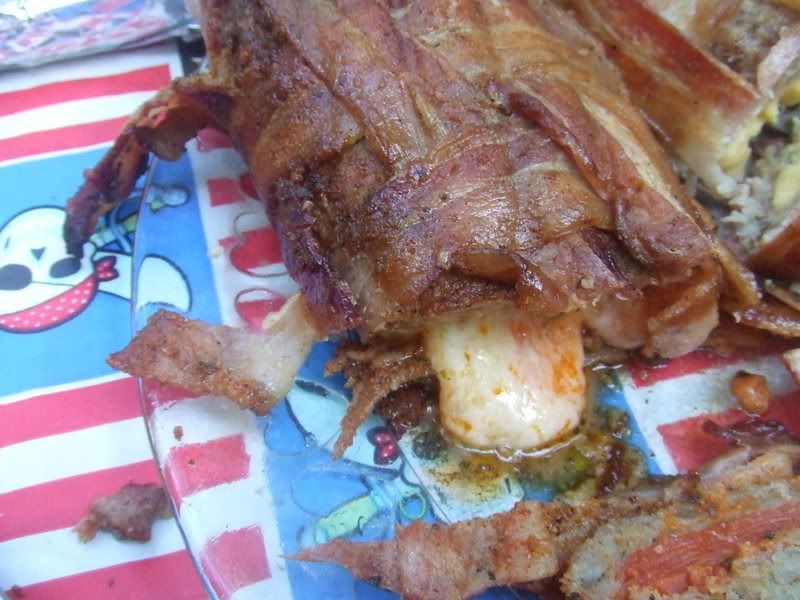 pizza fatty (bacon weave wrap)
ham egg and cheese (bacon weave wrap)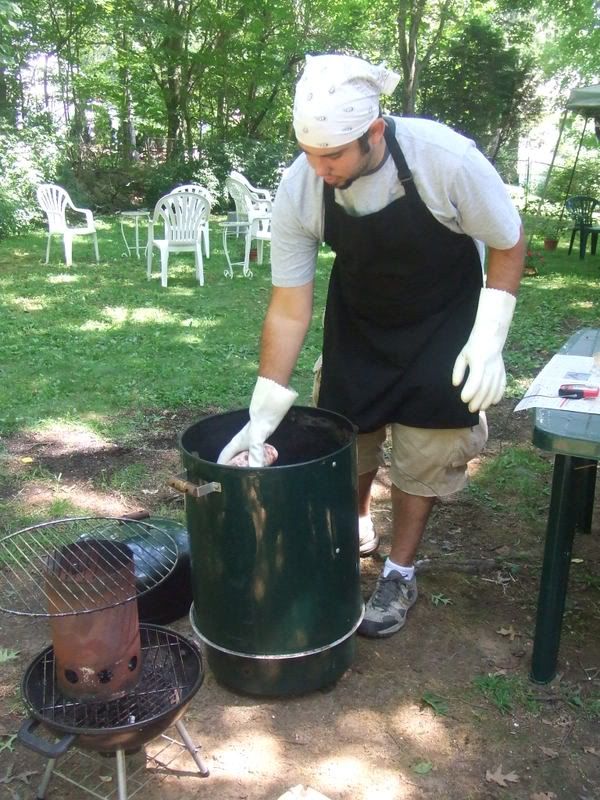 hard at work...or somethin like that