I have seen too many of these on the forum lately so this was my choice for Sundays smoke. I marinated this 3.89lber overnight in EVOO and Montreal Steak Seasoning. While warming up the GOSM I sprinkled with salt, CBP and garlic powder.
[img]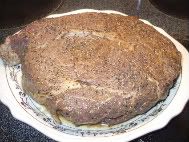 [/img]
Threw together some ABTS filled with crabmeat, creamcheese, chives and parsley. Topped them with bacon. Shucked back some corn "Dude Style" added butter, salt and pepper.
[img]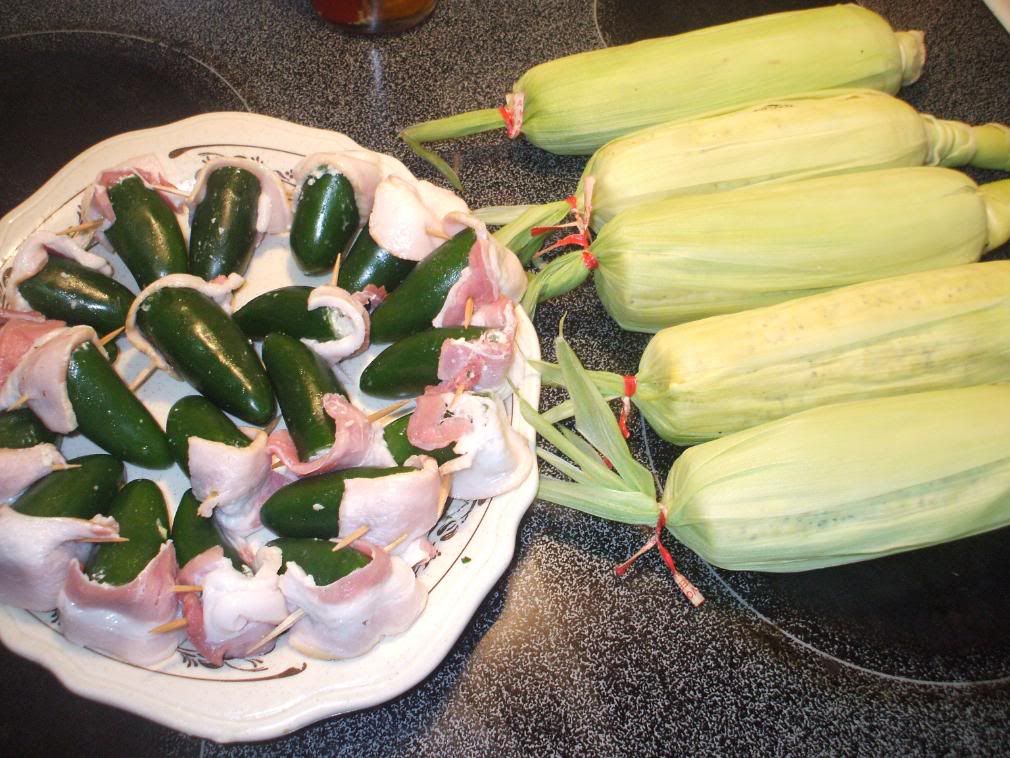 [/img]
I had some left over filling from the ABTS so I fried up some italian sausage and mixed it in. I then stuffed some cremini mushrooms with this stuff. And here they are.
[img]
[/img]
I had to include a pic of these things because there has been so much talk about them on the forum lately. The bag states to use 4 1/4 pounds of potatos, 2 quarts of water and the whole 12oz bag of salt.
[img]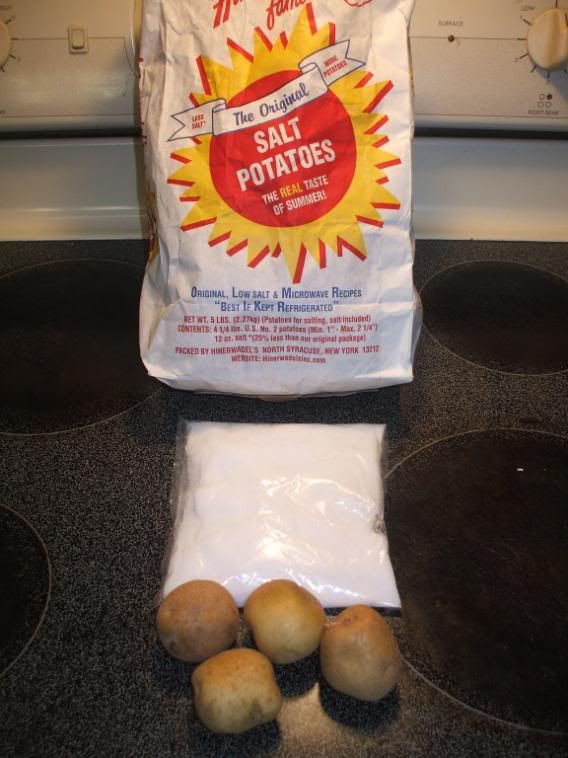 [/img]
The chuckie at 165* right before foiling
[img]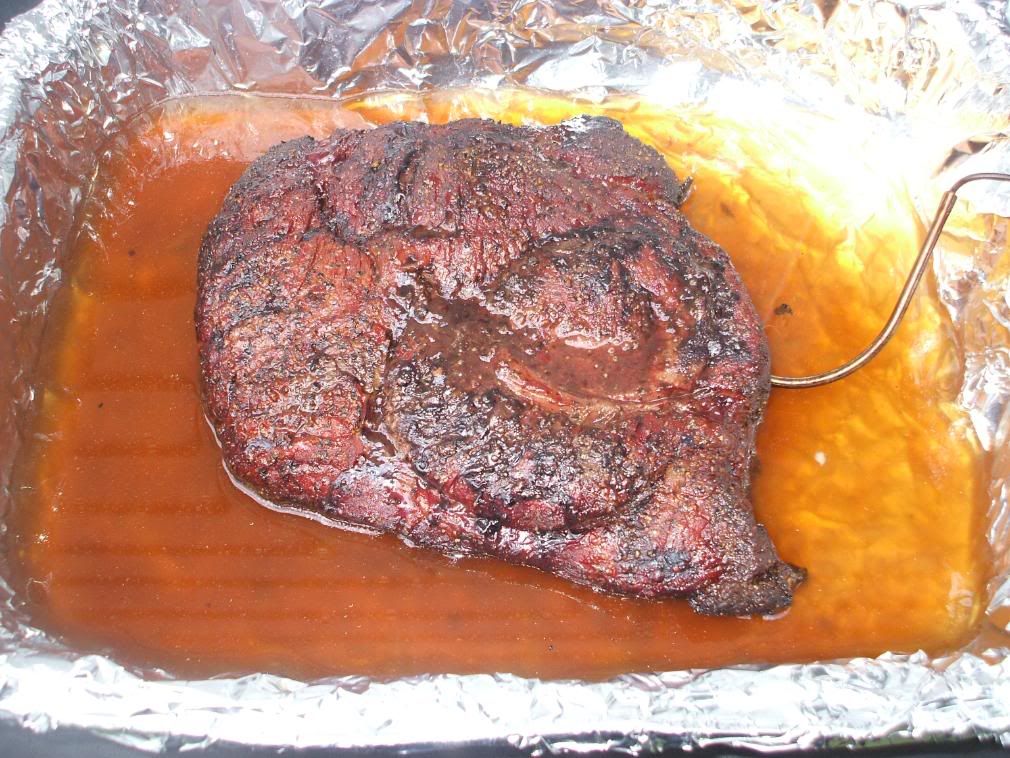 [/img]
The sides in the GOSM while the chuckie is in the cooler under blankets resting.
[img]
[/img]
The meat is all pulled.
[img]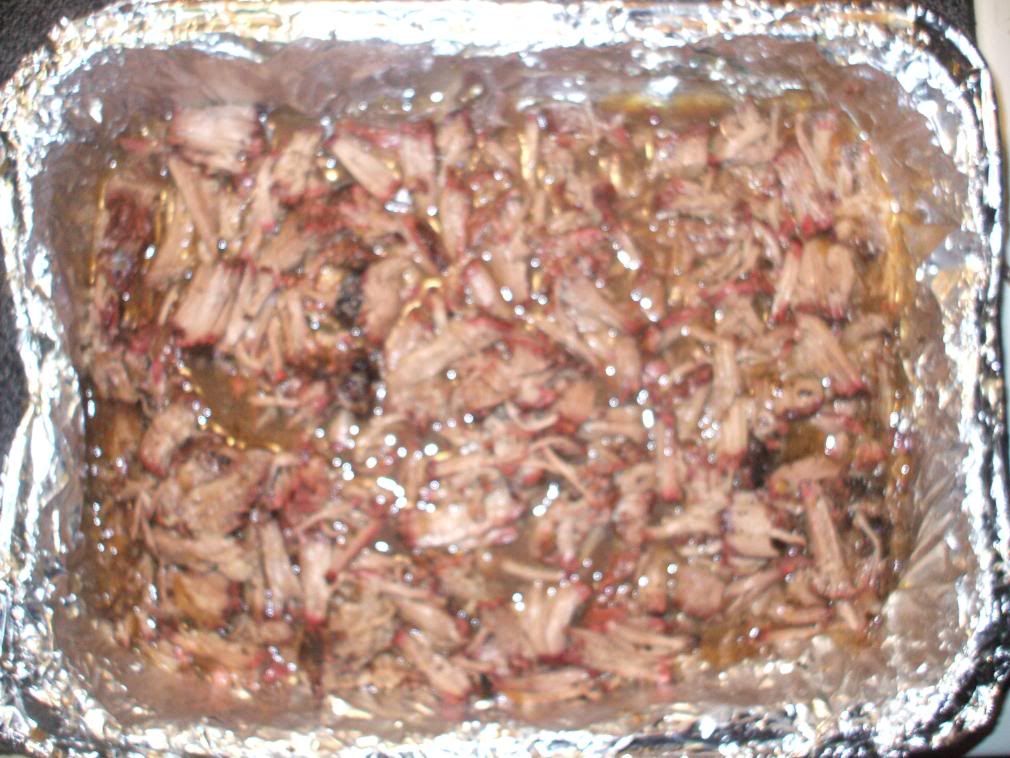 [/img]
All plated up. I took a fresh kaiser roll and coated it with horseradish sauce and piled up some meat on it for a goood sammie.
[img]
[/img]
Almost forgot...here are the best 2/3rds of the family. They are working on dessert a recipe I saw on the forum recently for Zuchini cake. It was excellent! I dont remember who to give the credit to for that. I will go back and find out. Unfortunatly didnt get a finished pic of the cake.
[img]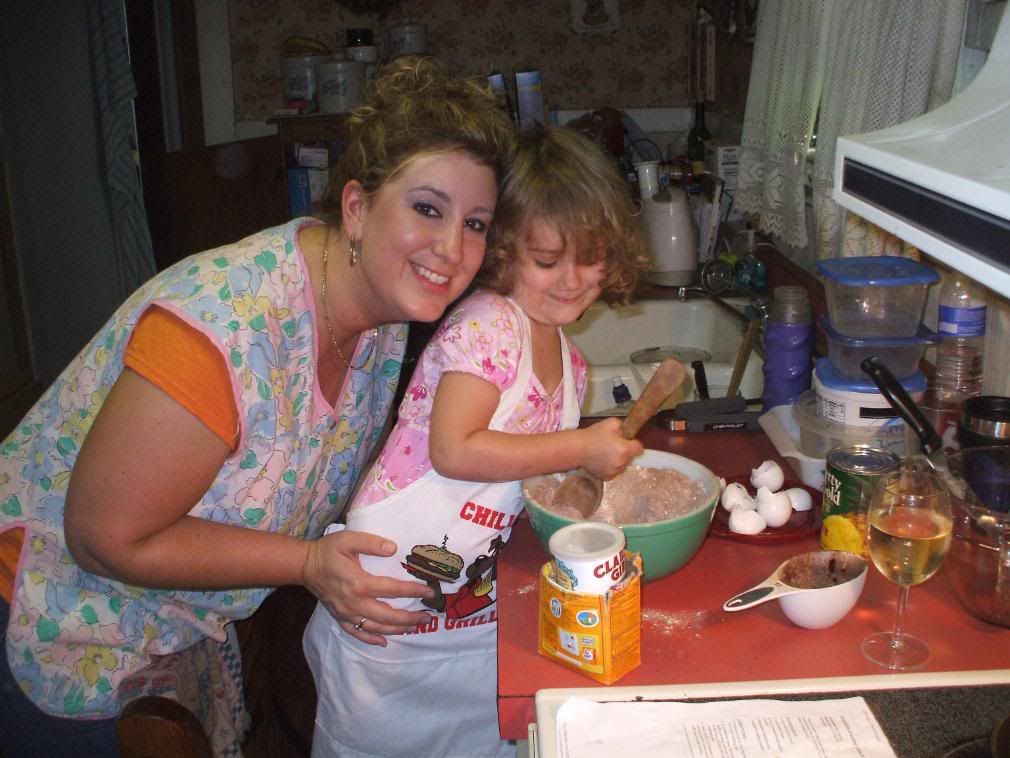 [/img]
As usual thanks to everyone here that has helped in making my Que edible and worth eating and thanks for checking out my QVIEW!