Have some ripe maters from garden and it been a while since i twisted up a fatty so i thought i would use some garden ingreds on a fatty. I did the baggie method of rolling for the first time. It works really well, but if you already do it in saran and esp if you store in fridge for a bit before smoking then maybe an extra step.... but for ease in rolling it definatly does work.
rolled out some italian sausage, aprx 1.25 lbs.
laid some sliced swiss cheese on next and then laid thinly sliced maters on top of cheese slices. tore up some fresh basil and also julienned and chopped a bannana pepper and added. next put some garlic/asiago cheese on top of all. picture doesnt show but i put one more layer of tomatos and basil and then rolled it up. applied the gro1000 weave(thks gene!!!) smoked at 225-250 til 165 deg internal. if you got maters out there this a great way to get rid of a few.
swiss cheese,maters,basil,bannana pepper,garlic/asiago on italian sausage, sorry about the blurry picture.
with the Gro1000 weave
165 internal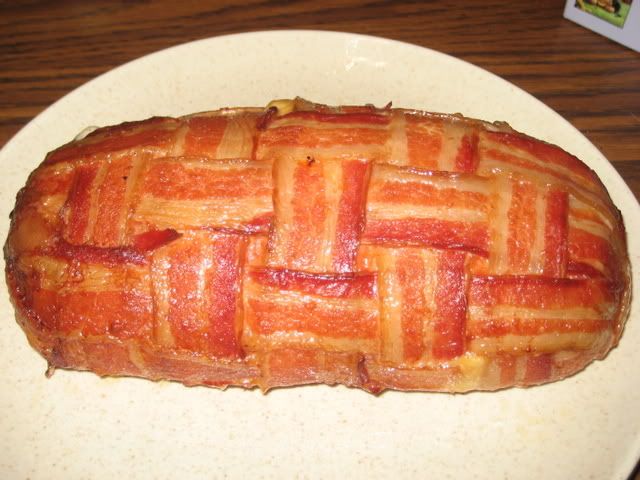 cheese, tomatos, and basil.... great stuff specially if from your garden!!!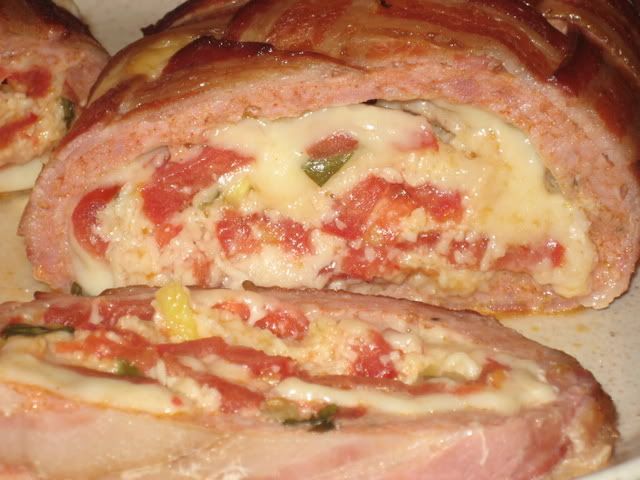 thks for ckin my Qview