These challenging economic times call for some sacrifice and down sizing. So for tonight supper it's Mini Burgers.
Here are 6 2 oz. burgers. They measure 2" across.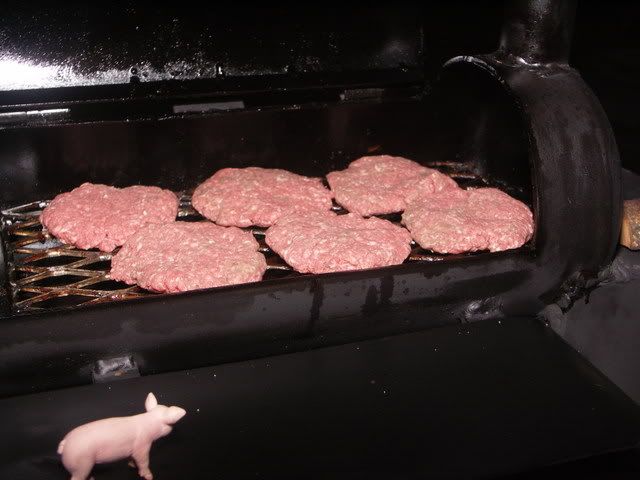 Here are the tiny burger rolls heating up on top of the smoke chamber.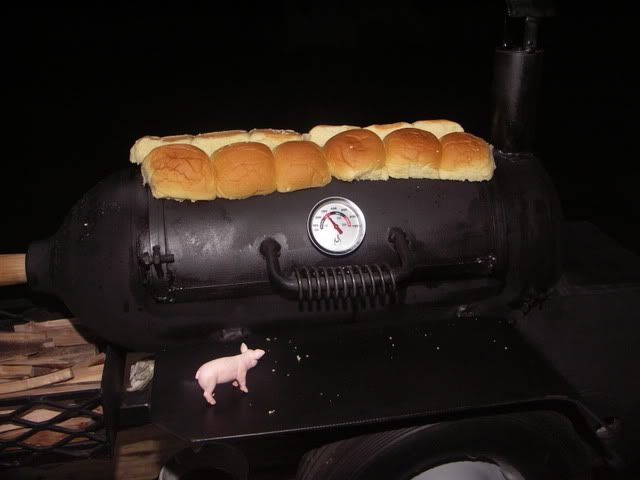 The plated cheese burgers complete with the new logo.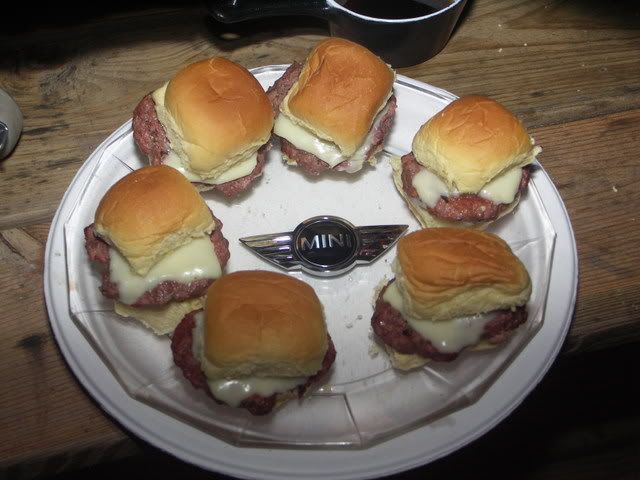 Why am I still hungry?