I like to share good recipes and this one is one. Makes a great addition to any smoke session or outdoor event just fire up that turkey fryer. Mix all ingredients in two batches wet and dry mix together 10 minutes before frying. I used salt cod because I think it gives them a better flavor and texture but the original recipe calls for flaked fresh cod.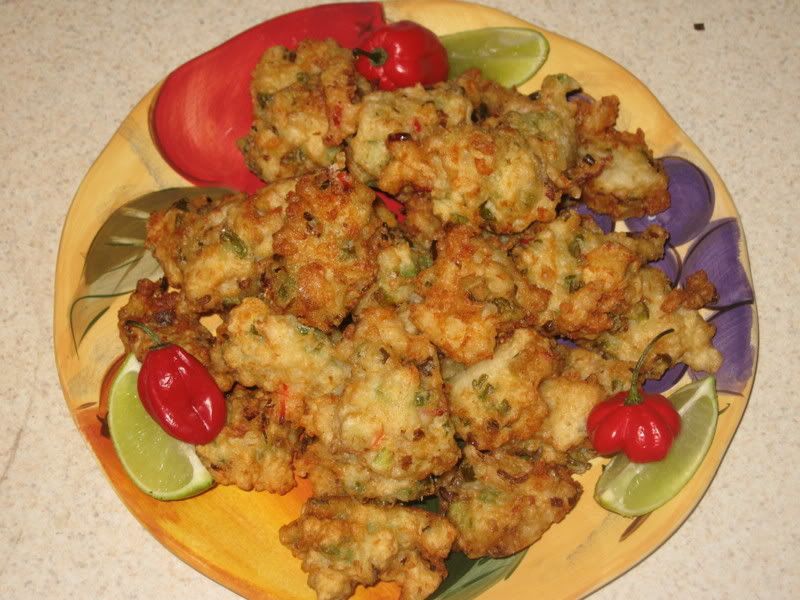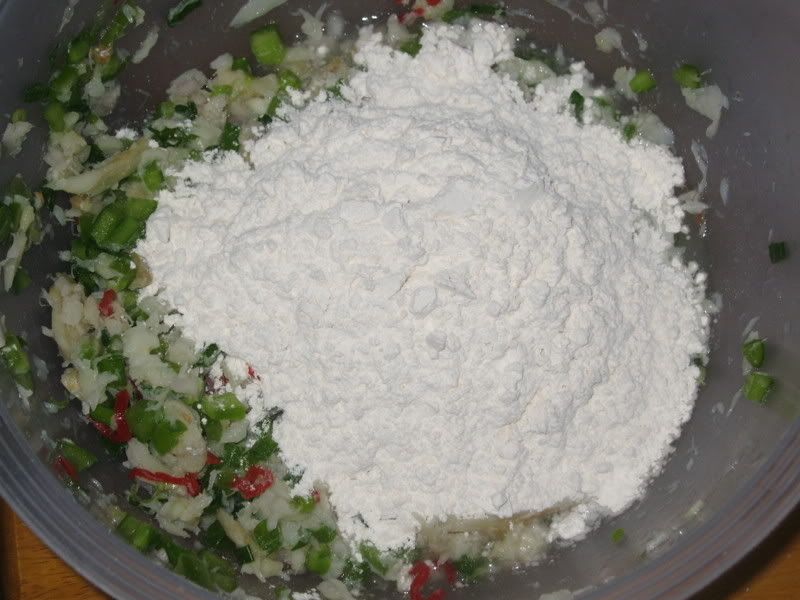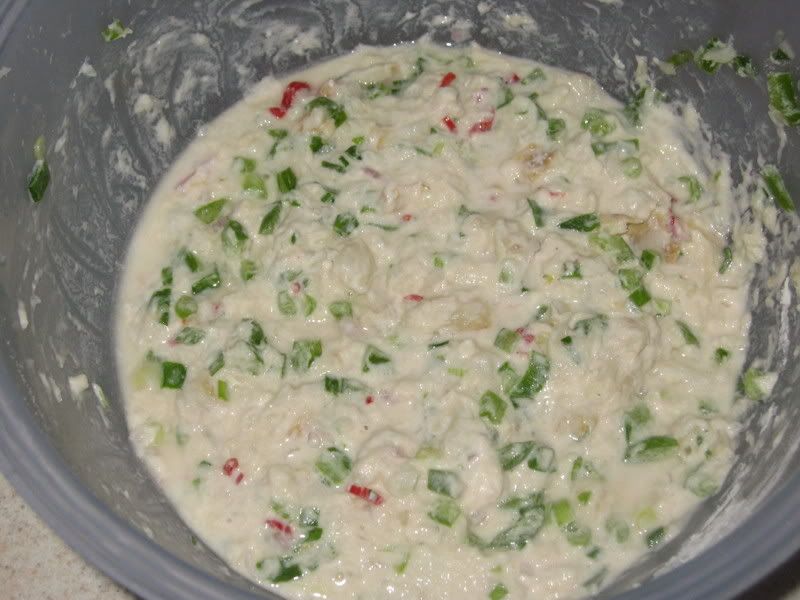 I also used scallion and shallot instead of onion but thats just what I had today.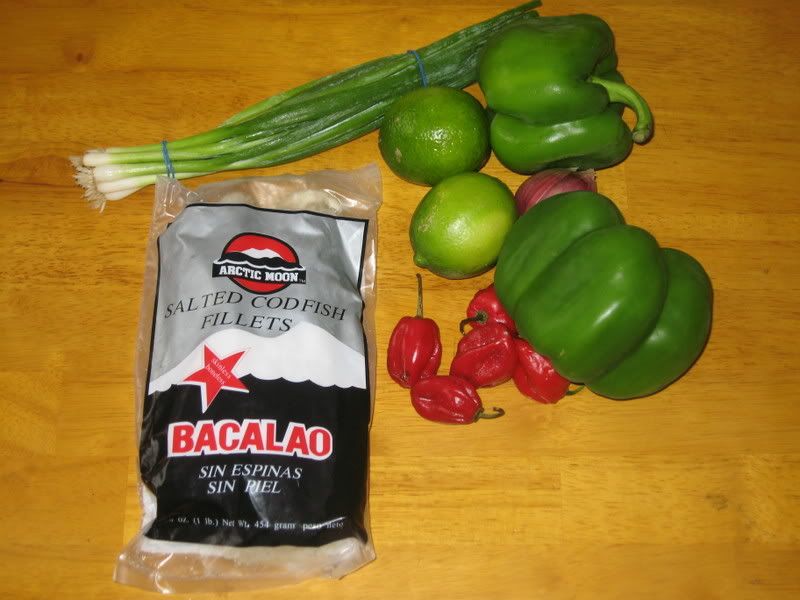 Yield:
6 to 8 servings
Ingredients:
2 cups cooked fish

2 cups all purpose flour

2 tsp. baking powder

1 large onion, ¼†dice

1 medium-sized green pepper, ¼†dice

1 Tbsp. freshly squeezed lime juice

hot peppers to taste

1 tsp. salt

1 cup water (approximately)

vegetable oil for deep-frying
Method:
Strip the fish into fine flakes and place into a medium-sized bowl. Add the diced onion, green pepper, salt and pepper to taste. In a small dish, crush the hot peppers into the lime juice and add to the bowl.
Sift together the flour and baking powder and fold into the fish mix with the water to make a firm batter.
Pour the oil into a deep-fat fryer or deep pot and preheat. Drop teaspoonfuls of the mixture into the hot oil, and fry until golden brown.
Remove the fritters with a large slotted spoon; drain on a wire rack over paper towels.