I've been following this section on ABT's for the last several weeks and could no longer resist the temptation to give them a try. Jalapeños are in pretty short supply, as has been noted in previous posts, and my family would probably be too scared to try them in any case, so I decided to break everyone in with some Anaheim's to start. Cut them into boats and added a blend of chive and onion cream cheese, with a can of crab meat, a bit of old bay, and some black pepper. Topped them off with some sharp cheddar and a nice thick slice of smokey bacon and sent them off to the cooker to let the magic begin.
Here's the before shot...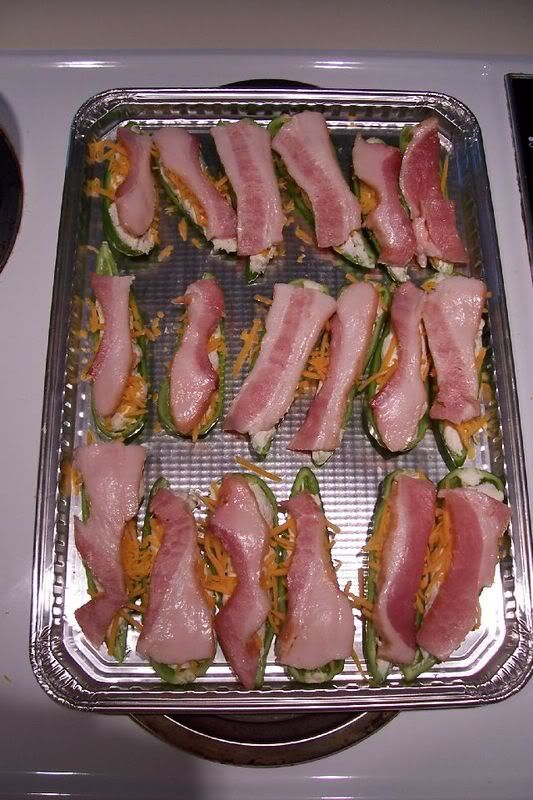 and the after...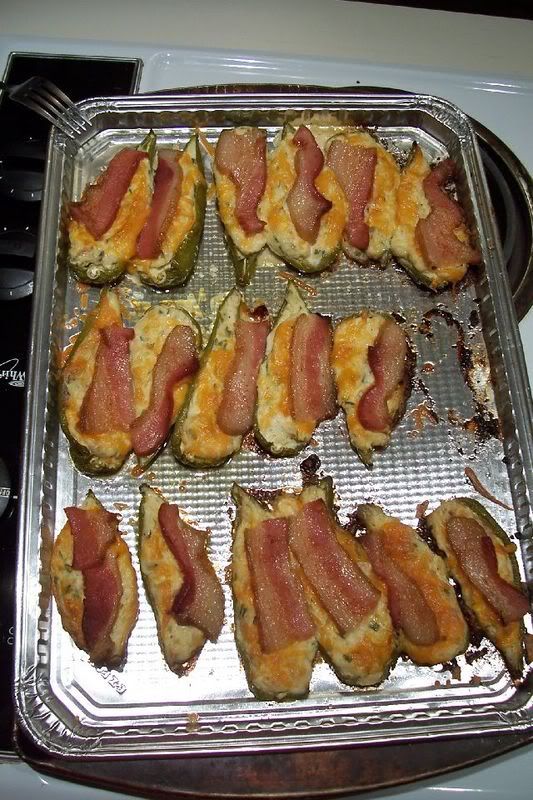 One's missing from the picture 'cause I just had to try one!
Everyone but my son thought they were pretty good. He has an aversion to cream cheese, in any form, so I should have known they weren't going to be on his list of favorites. The up side was this left more for me! In any case, thanks folks for all the info on ABT's, I'm in love and I'm sure we'll be trying many more versions in the future.