I like hominy, but most of the time it's too bland for me. I like to spice it up a bit. This is one of my favorite ways to fix it. Makes a good side dish for any smoked meat.
I crisp up some bacon...(here I go with bacon again)...
Add some chopped green onion and minced garlic to the drippings, cook til tender...
Add 2 cans of drained hominy....(I'm not a big fan of canned anything, but this is handy while camping)
Also add some red pepper flakes to taste.
Let it fry until all of the moisture is absorbed and the hominy starts to show some color...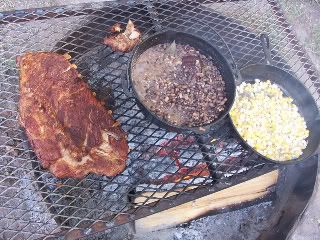 Add the bacon crumbled on top...
I like to add a bit of butter at the end...Season with salt and cracked black pepper if needed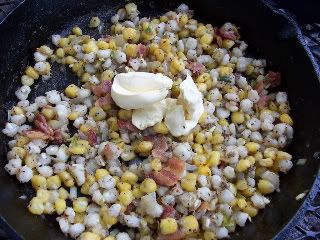 You can make it as spicy as you like with the red pepper flakes... chopped peppers would be a good addition too.