I did a rack of spares while camping along with a pot of pintos and some fried hominy.
I seasoned the ribs with some of my homemade seasoned salt,
then set the ribs on the low-heat side of the fire, turned them often....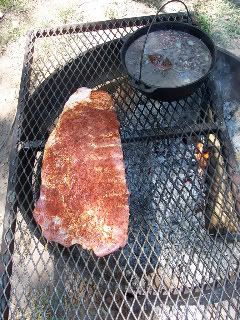 After they showed a bit of color, (about 1 hour) I foiled them....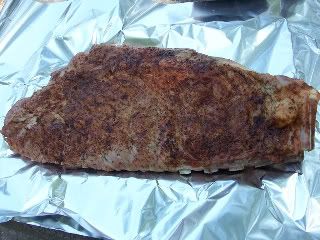 I combined a bit of bbq sauce, dales marinade and a beer and poured it into the foil pouch with the ribs....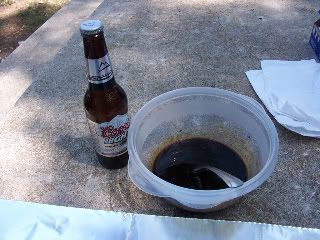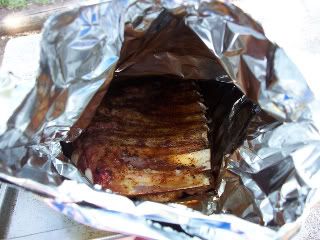 Back onto the fire for another 3 or so hours
I removed them from the foil and slow cooked for another hour while I fried my hominy.....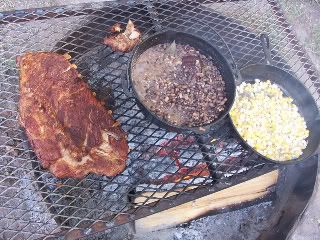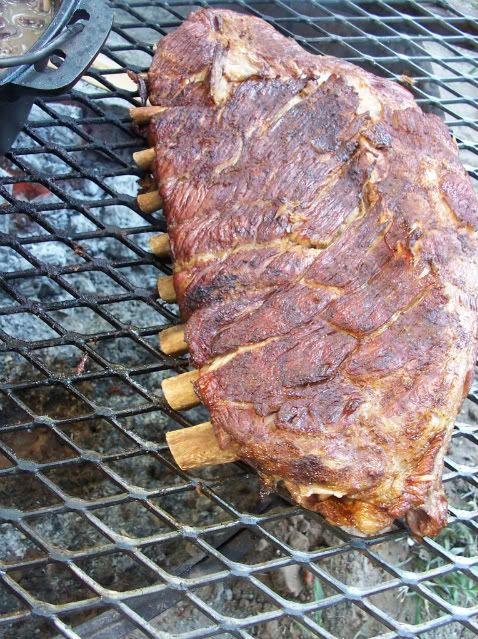 They were tasty along with the fried hominy, pintos, watermelon, tatoe salad and cucs.