I cooked a plump hen on my little charcoal cooker. It's a home made cooker that I received as a gift a couple of years ago.
I did the indirect method, hot coals on the side and I added a pan of beer under the bird to "steam".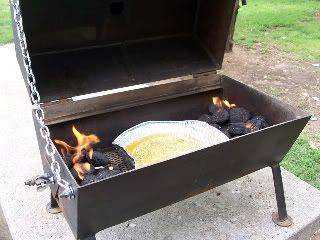 I just rubbed the bird down with butter and seasoned with kosher salt and cracked black pepper...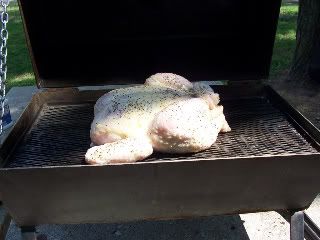 I made a caper sauce for the chicken by placing my skillet on the hot coals, cooking my onions and garlic in butter til tender. Adding capers, lemon juice and sherry.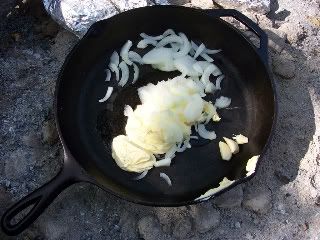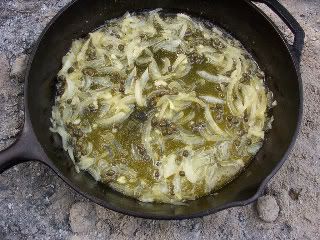 Foiled some tatoes with bacon, onion, butter and seasonings...placed them on the hot coals...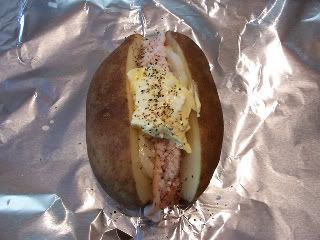 The bird turned out moist and tender....