I did another batch of hoppin john while camping. Didn't cook it in an underground pit this time, just cooked it over a fire in a DO.
I crisped a few pieces of bacon...
Added onion, garlic, chopped peppers and celery (thanks to Dutch) to the bacon drippings and cooked til tender...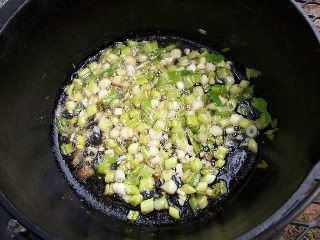 Added 4 cups of chicken broth, one smoked ham hock, 2 bay leaves, red pepper flakes and a couple pinches of thyme, basil and oregano. Also added 2 cups of cooked pintos. Black eyed peas are normally used, but I had a pot of pintos going so I used them. I let it simmer until the ham hock was pretty tender...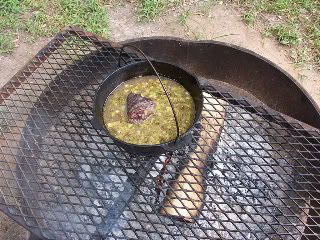 I added some rice and let this simmer until the rice had absorbed the seasoned broth....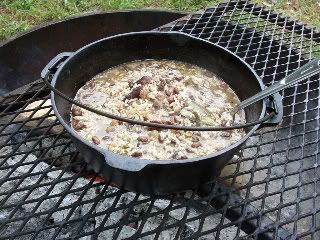 Crumbled my bacon on top, sprinkled with some cracked black pepper and added a few chopped green onions and it was ready....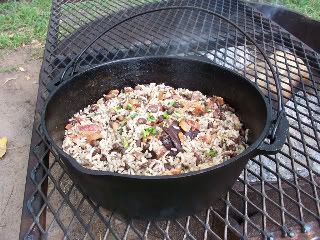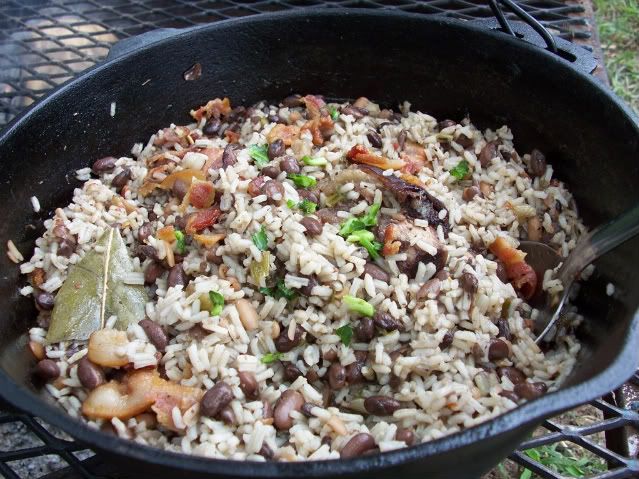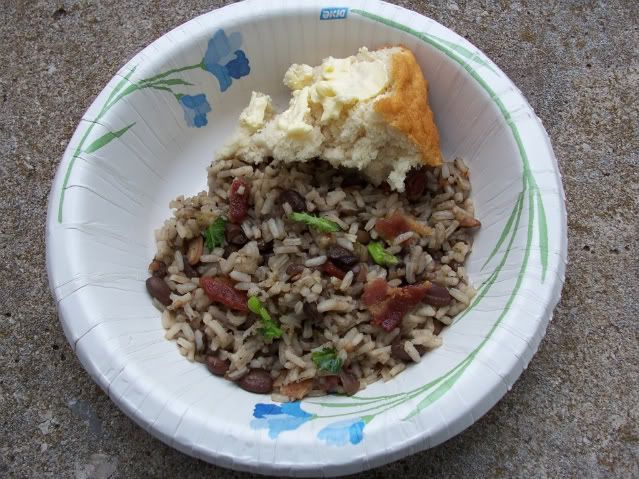 It's an easy, tasty dish while camping. :)