Marinated the night before in this
Ingredients:
2 tablespoons vegetable oil
3/4 cup onions, minced
2 large garlic cloves, minced
7 ounces chipotle chiles in adobo (or to taste)
1 cup black coffee
1/2 cup cider vinegar
1/2 cup apple cider or apple juice
1/2 cup brown sugar, packed
3 tablespoons tomato paste
2 tablespoons Worcestershire sauce
2-3 lbs boneless pork loin
salt
[img]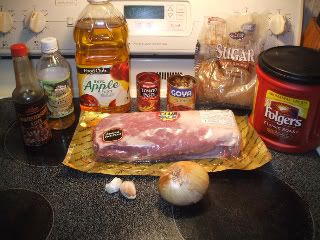 [/img]
Tied up with butchers twine and ready for the smoke
[img]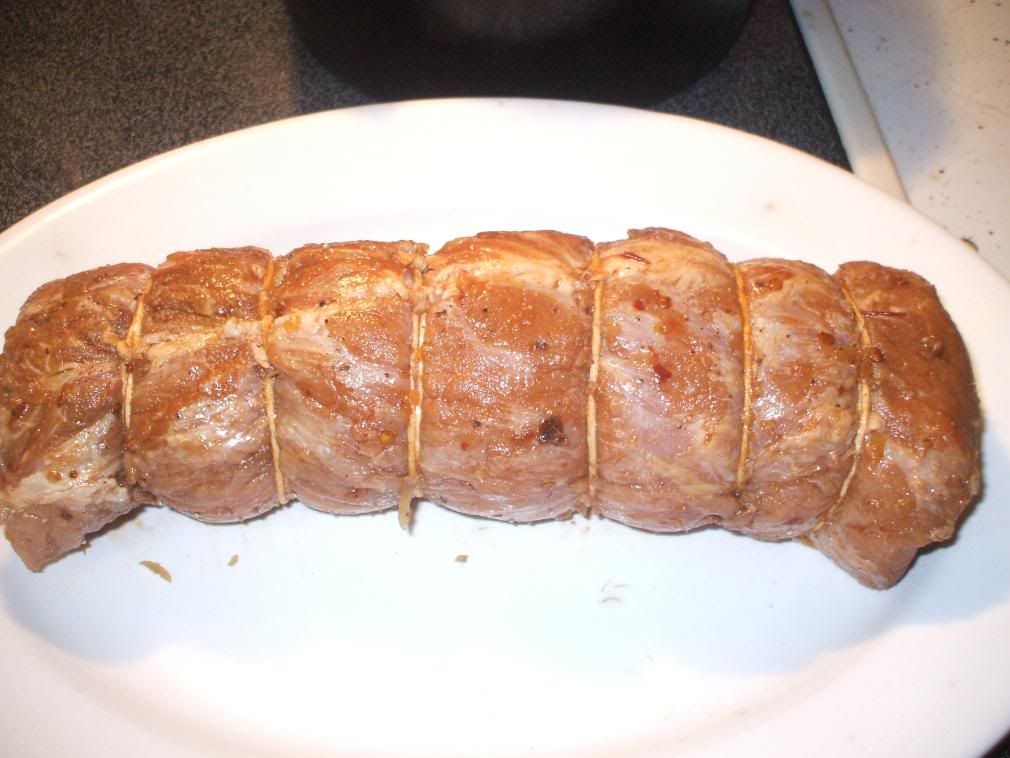 [/img]
The ingredients for a little seafood salad side dish
[img]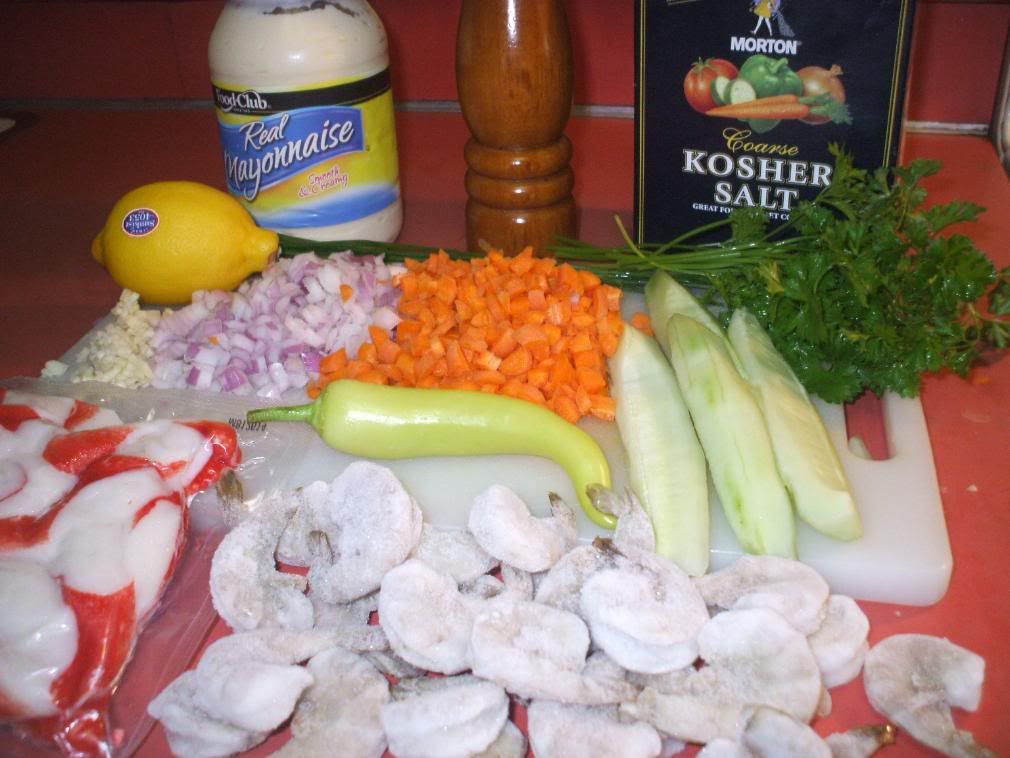 [/img]
One hour into the smokew/a batch of the wicked ones
[img]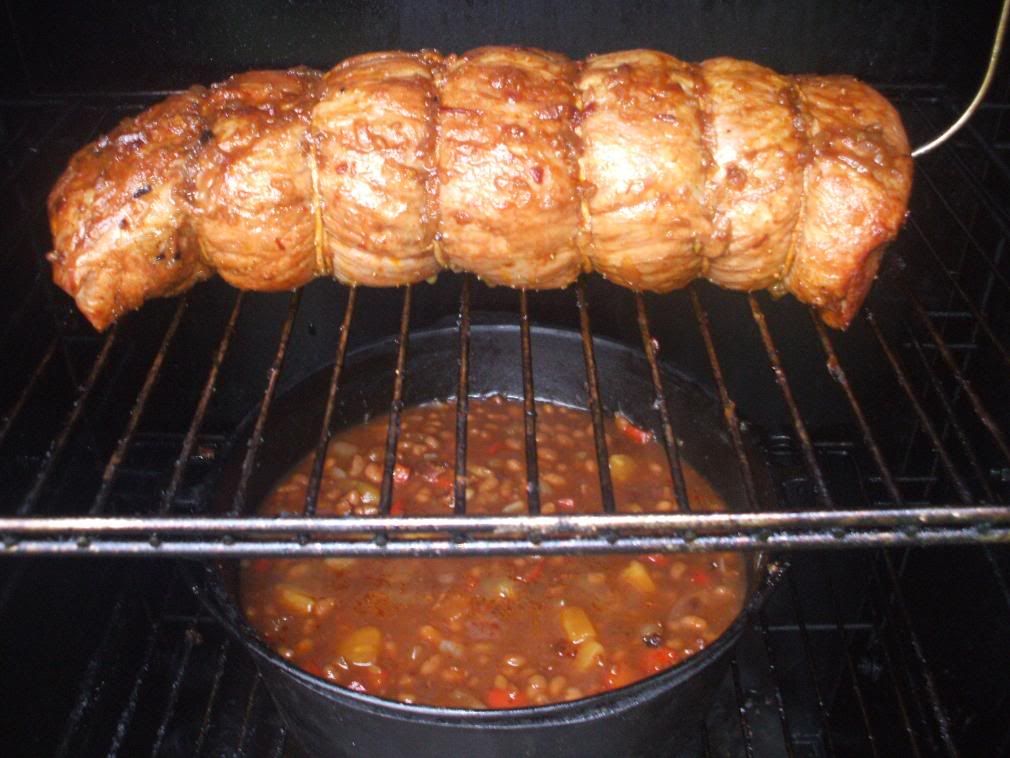 [/img]
Before foil at 145* internal temps, smoked with cherry chunks
[img]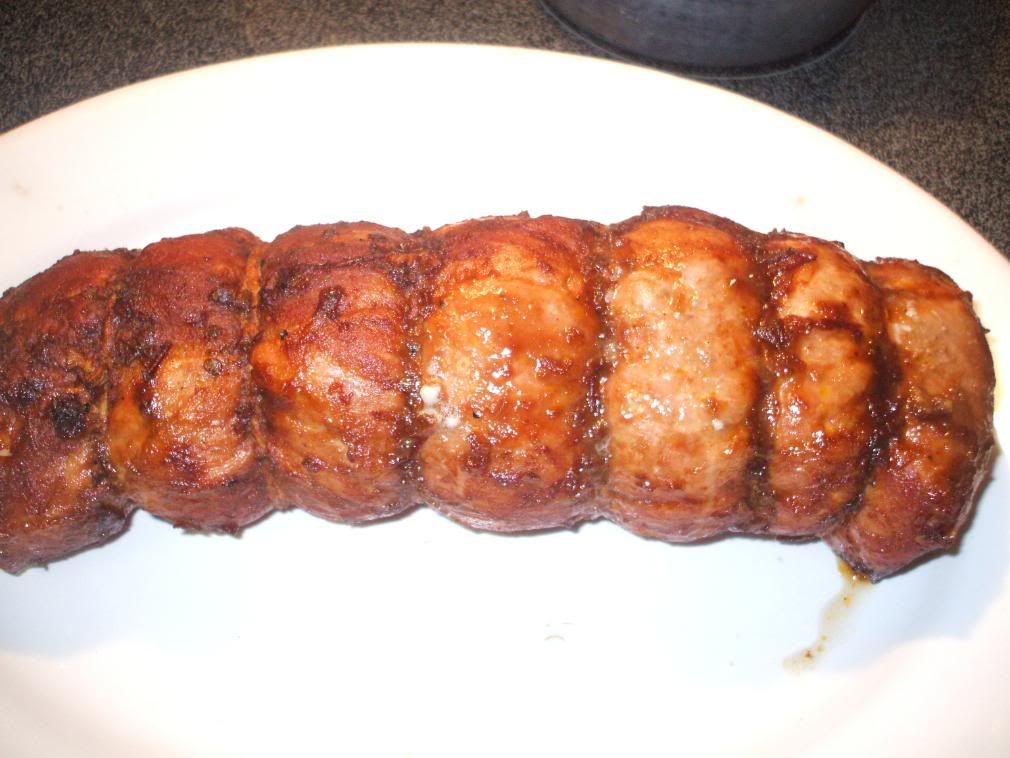 [/img]
Sliced
[img]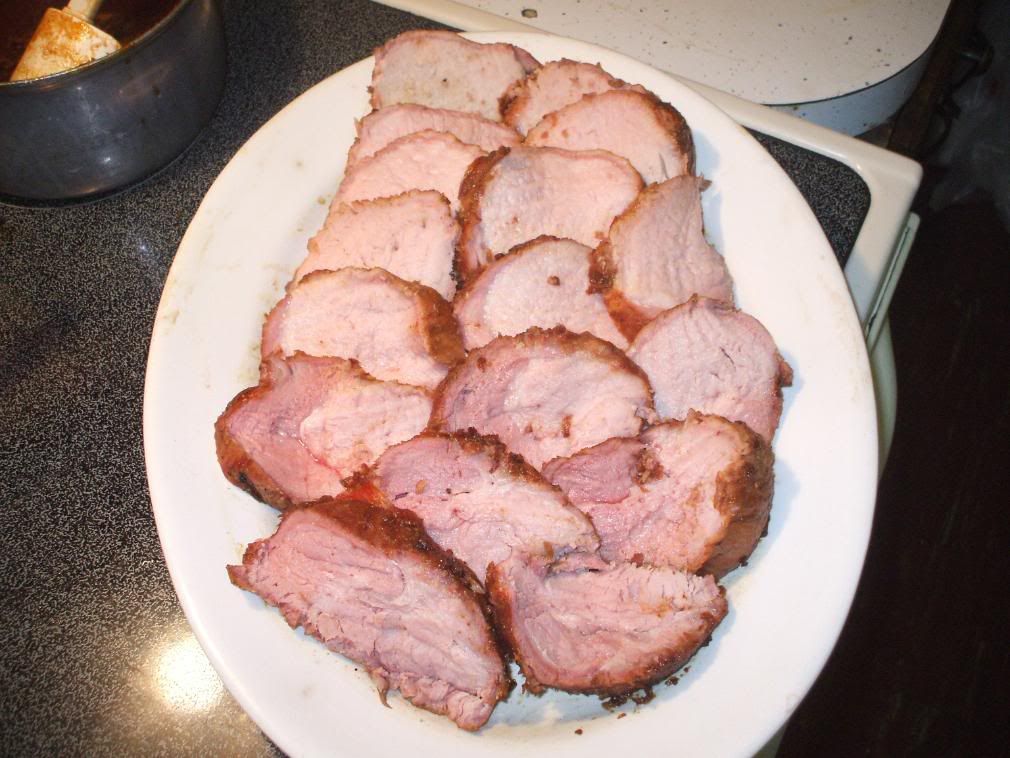 [/img]
And finally...plated and served
[img]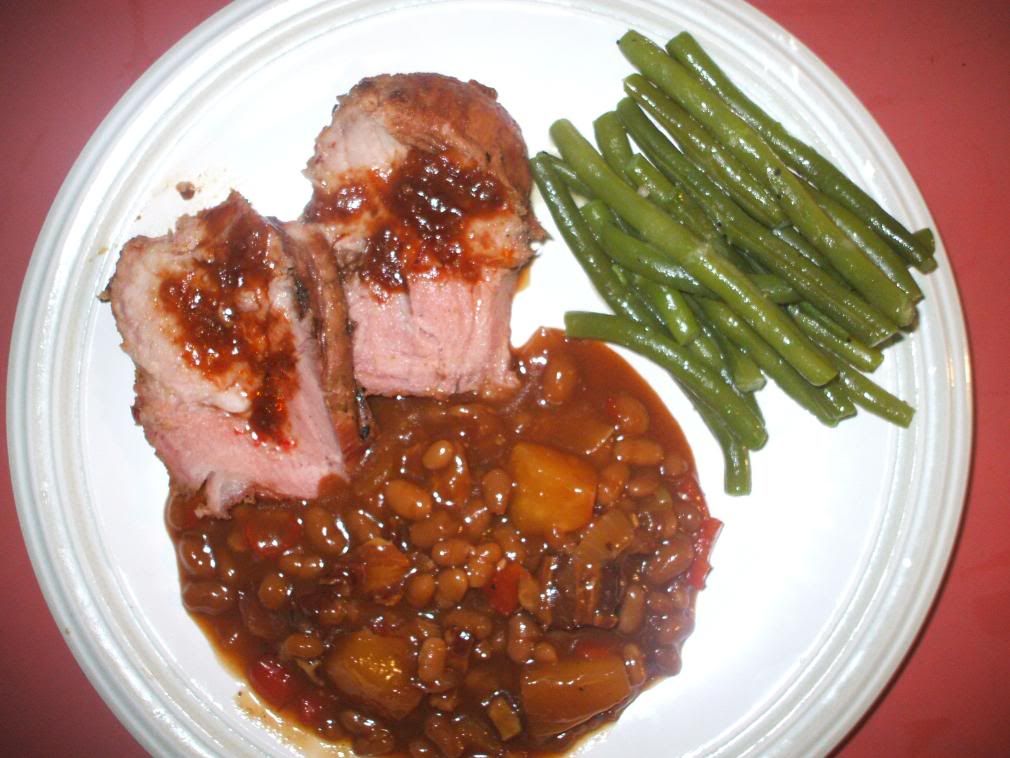 [/img]
Would definitely do this again. Marinate called for 7oz can of chipoltes w/adobo. I only used three chiles and approx 1tblsp of adobo...HOT stuff. Boiled leftover marinate for ten minutes and used as a sauce for the loin. A good simple smoke. Thanks for viewing!