As requested Law Dog, here it is.
Do your usual sausage prep, then make some blueberry pancakes. Use fresh wild Maine Blueberries if you can, but frozen is ok. Place the pancakes on the fatty slab, I slice them into strips so they fit nicely. Drizzle a couple ounces of maple syrup over the pancakes. Roll it up and wrap in bacon of course. I used some maple sugar and cayenne pepper as the rub. Smoked with apple wood and lump. Yummy. The wife loved it.
Here is the new set up.
Here is the Fatty all cooked.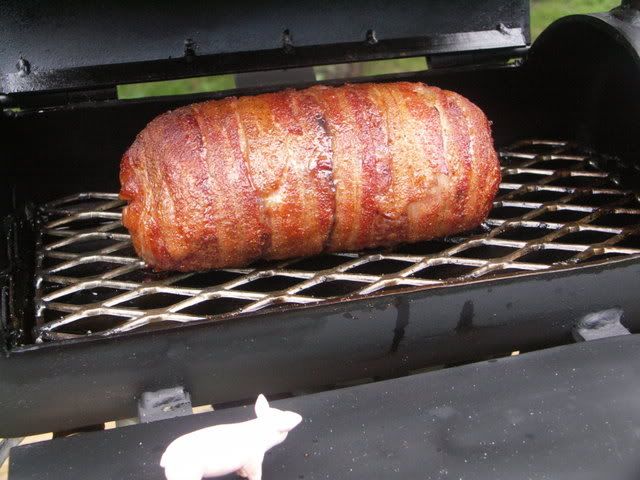 Here it is sliced.
This Fatty thing is addicting. I think I've bought more sausage in the past month than I usually get in a year.