Had some pork tenderloins in freezer and figured it high time to use them. Marinated one pair in Wee Willies Mojo sauce(which incidently i have some up on the sauce trade post), and the other pair did the mustard slather and Jeff's rub treatment. I am going to smoke these with cherry wood and spritz the rub ones with apple juice/AE jamican rum spritz. and the Mojo ones will keep getting basted with the WW mojo sauce. will up date later.
Pork Tenderloins awaitin treatment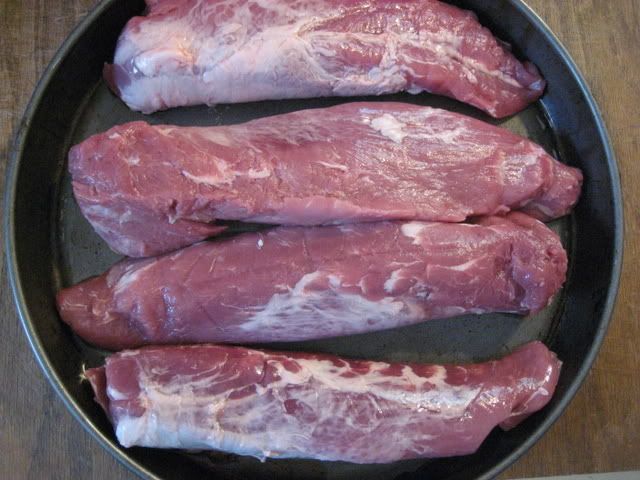 The left side in Wee Willies Mojo, rt in mustard slather/Jeffs rub
thanks for ckin my Qview!!!