Started out with 15 1/2 pound brisket. Trimmed off about two pounds of fat and lathered with Jeff's rub. Wrapped and put in fridge for two days. At 240 degrees, it was done in only 11 hours.
Rubbed.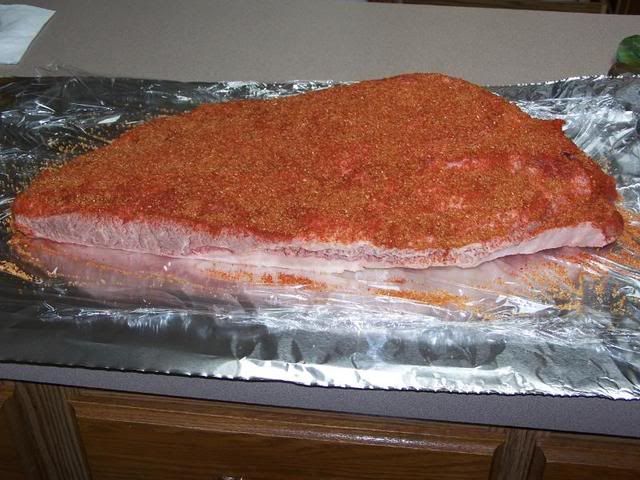 After 5 hours in the SMV.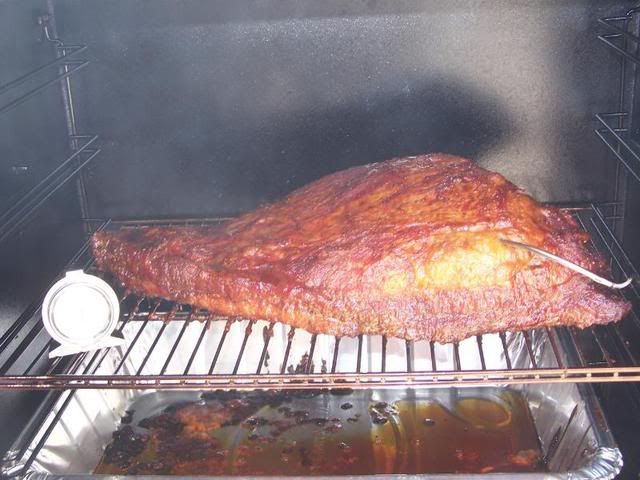 Done and sliced, ready for adding juice tomorrow.